Friday 21st December 2012
Below is a short publication about research into BSE, which starkly shows how little BSE infected material is needed to kill cattle. This highlights how a very small dose of infected BSE beef is needed to kill a human.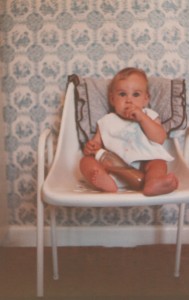 This study and its findings is not new as the lethal consequences to man if they ate or ingested BSE material from cattle was known for decades, As early as the 1960s  Australian,and American scientists supported by  UK  Scientists  had proved that if a  human ate infected brain material they would develop CJD.  
The most telling sentences in this report ( I have highlighted in bold) shows that the higher the dose the shorter the incubation period, and just one small dose of BSE material is enough to infect a fully grown cow. 
Two of the individuals named in this report Gerald Wells, John Wilesmith were at the heart of the BSE scandal in 1980s and were part of the cover-up. Yet their reputations have remained unblemished their careers and finances continued to thrive. (see profile of Ray Bradley on this site) 
As a mother who lost a dearly loved child to the human form of mad cow disease, I am appalled that these scientists names are still appearing on publications. Wilesmith and Wells knew of the lethal consequences that BSE posed to humans from the very start of the epidemic when my Andrew was just 2 years old,  Wilesmith and Wells lied and hid so many facts about BSE from the public.. Because of their actions and corruption hundreds have died of vCJD, thousands have been affected and millions of have been exposed to the same lethal disease that killed my only son Andrew.
 With Wilesmiths's and Wells support, Margaret Thatcher's UK government allowed toxic BSE material to flood the food chain particularly to feed our babies, children and families for over a decade during the 1980s and 1990s. 
How many more of us are incubating the lethal vCJD? 
Estimates run into the tens of thousands! 
How many more of the UK and global population will develop the disease in the next forty years or so?
A recent paper in the medical journal The Lancet cites 'We are only seeing the tip of the iceberg' regarding victims of vCJD. 
Those responsible for this contamination of a nation, named and shamed on this website are firmly in my sight, their culpability clear.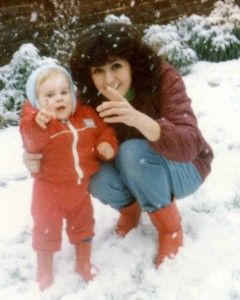 I write this blog on the day I buried my only son Andrew aged 24 in 2007, his body destroyed and future stolen by vCJD a totally avoidable disease in humans. I blame Wells and Wilesmith for the unlawful death of my only son, Andrew Black, how dare they continue to have their names splashed on research papers and studies, their careers and cash benefits secured with blood money made from my Andrew's unlawful and untimely death. 
Short Report
Bovine spongiform encephalopathy: the effect of oral exposure dose on attack rate and incubation period in cattle — an update
Timm Konold, Mark E Arnold, Anthony R Austin, Saira Cawthraw, Steve AC Hawkins, Michael J Stack, Marion M Simmons, A Robin Sayers, Michael Dawson, John W Wilesmith and Gerald AH Wells
BMC Research Notes 2012, 5:674 doi:10.1186/1756-0500-5-674
Published: 5 December 2012
Abstract (provisional) Background To provide information on dose–response and aid in modelling the exposure dynamics of the BSE epidemic in the United Kingdom groups of cattle were exposed orally to a range of different doses of brainstem homogenate of known infectious titre from clinical cases of classical bovine spongiform encephalopathy (BSE). Interim data from this study was published in 2007. This communication documents additional BSE cases, which occurred subsequently, examines possible influence of the bovine prion protein gene (PRNP) on disease incidence and revises estimates of effective oral exposure.
Findings
Following interim published results, two further cattle, one dosed with 100 mg and culled at 127 months post exposure and the other dosed with 10 mg and culled at 110 months post exposure, developed BSE. Both had a similar pathological phenotype to previous cases. Based on attack rate and incubation period distribution according to dose, the dose estimate at which 50% of confirmed cases would be clinically affected was revised to 0.15 g of the brain homogenate used in the experiment, with a 95% confidence interval of 0.03–0.79 g. Neither the full open reading frame nor the promoter region of the prion protein gene of dosed cattle appeared to influence susceptibility to BSE, but this may be due to the sample size.
Conclusions Oral exposure of cattle to a large range of doses of a BSE brainstem homogenate produced disease in all dose groups. The pathological presentation resembled natural disease. The attack rate and incubation period were dependent on the dose.
http://www.biomedcentral.com/1756-0500/5/674/abstract
Results and discussion
Previously published results of the first phase of the study established BSE in all ten cattle dosed with 3×100 g (IP range: 33–45 mpe) and 100 g (IP range: 31–60 mpe), in seven of nine cattle dosed with 10 g (IP range 41–72 mpe, the tenth died of an intercurrent disease at 14 mpe), and in seven of ten cattle dosed with 1 g (IP range: 45–72 mpe) [1]. In the second phase interim published results reported BSE in three of four cattle dosed with 1 g (IP range: 58–73 mpe), in seven of fifteen dosed with 100 mg (IP range: 53–98 mpe) and in single cattle from groups of fifteen dosed with 10 mg (IP: 56 mpe) or 1 mg (IP: 68 mpe).
After publication of the interim findings, two further cases of BSE were diagnosed in cattle in the second phase, one dosed with 100 mg and the other with 10 mg. For completeness of the data from the second phase the times from exposure to onset of the different clinical stages and cull for all BSE-positive cases are given in Table 1 and for all other cattle where BSE was excluded by postmortem tests in Table 2. Neuropathological examination confirmed a vacuolar profile in the brain of the case dosed with 10 mg consistent with that reported previously in the study and with that of naturally affected cattle [1]. The animal dosed with 100 mg and culled with spastic syndrome, did not present with vacuolar changes in the brain but in both cases the diagnosis of BSE was confirmed by detection of PrPd immunohistochemically and PrPres on WB.
snip…
Preliminary findings from the original study contributed to quantitative risk assessment of the exposure of humans to consumption of infected bovine products [9]. An estimate of human ID50 assumed the worst case of a cattle to human species barrier of a factor of one, giving the range of human oral ID50s in 1 g of brain from a clinically affected cow as approximately 0.52 to 5. Data from the previously published interim results revised this estimate to 1.0 to 20 and additional results in the present study indicate that this range should now be revised to 1.3 to 33.3, although, as previously, it could be greater with higher titres of BSE affected brain than used in the present study. These estimates have been used to assess the impact of BSE control measures on potential consumption of BSE infectivity (BSE control model [10]). Although the reduced ID50 based on the present results would increase estimates of the exposure of humans in terms of bovine oral ID50s, the effect would be comparatively small relative to the uncertainty in such risk assessments. Nevertheless, with decline of the BSE epidemic and the potential for relaxation of certain controls, the revised estimate of human oral ID50 is available to revisit risk assessments.
The present data do not affect the previous approximation that single doses in the range from 100 mg to 1 g of the brainstem homogenate used correspond to the range of mean IPs of cattle through the BSE epidemic [1]. The observation that a relatively small, single exposure (less than 1 g of high titre brain) can result in infection reinforces the importance of preventing cross-contamination during feed ingredient storage and feed production. This proved to be problematical in feed mills producing ruminant and non-ruminant feedstuffs as is evident from the incomplete effect of the initial statutory control on the feeding of meat and bone meal to ruminants introduced in the UK in 1988. The low dose phenomenon, together with the persistent viability of the BSE agent, has required the removal of specific high risk tissues from cattle at slaughter and the total ban on the use of mammalian meat and bone meal for use in farmed livestock [11].
Conclusions
The present results concur with the interim findings of this study, that the oral exposure of cattle to BSE brain homogenate produced dose dependent effects on IP and attack rate such that in general the higher the dose the shorter the IPs and the greater the attack rate. In all cases the induced disease closely resembled the pathology of the natural disease. This is in keeping with the analysis of the pathology in orally dosed cattle from another study [12] and reinforces the validity of the oral exposure model for the study of classical BSE in the natural host. The estimate of a cattle oral ID50 is revised to 0.15 g brain material used for the studies. Decline of the BSE epidemic indicates that the use of a revised estimate of human oral ID50 in risk assessments is, in future, likely to contribute mainly to reassessments in relation to possible relaxation of controls.
http://www.biomedcentral.com/content/pdf/1756-0500-5-674.pdf
Sunday 16th December 2012  
It been five long years since my only son Andrew was unlawfully killed by vCJD he died on this day at 925pm 2007. I buried my only son just three days before Christmas.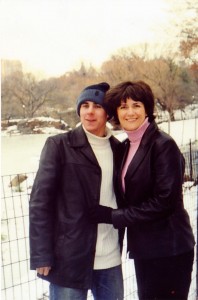 My son lost millions of experiences that he should have shared with his family, colleagues and friends. So many bright sunny days, starry nights, celebrations, living, laughter and love were stolen from my Andrew.  He was just 24 years old with the world unfurling and a lovely future beckoned. Yet his unlawful death continues to be dismissed by the UK Government and victims past, present and current are being pushed to one side in an effort of the current Conservative Government to wipe BSE and the human form of mad cow disease from history. I will never allow this to happen and continue to fight for my son's right for justice and those responsible for his unlawful death punished in a court of law. 
The passing of years has not diminished my pain or determination to pursue those who are to blame. My tenacity as I continue to honour the promises I gave my dying son to 'Find out who did this to me mum,' has not abated, time does not heal when your once healthy, happy talented only son was struck down by a disease that should never have existed in humans. There are many to blame and I will hunt them down with my dying breath.
There is no sell by date on a mothers love.
 I miss Andrew more than ever, and this quote says it all:
 'Where you used to be, there is a hole in the world, which I find myself constantly walking around in the daytime, and falling in at night. I miss you.' 
 Wednesday 12th December 2012
This report below is very concerning; with the Food Standards Agency stating that BSE testing on cattle for the human food chain is no longer necessary. The same time the FSA issued their statement, experts in the Medical Journal The Lancet reported: 
The Lancet Infectious Diseases, Volume 12, Issue 12, Page 897, December 2012 'Moreover, there is evidence that as many as one in 2000 people of all genotypes are asymptomatic carriers of the defective prions that cause the disease Not only might these people go on to develop vCJD, but also they might pass on the infection to susceptible individuals through tissue donations and transplants.
But, as suggested several times since the start of the outbreak, serious concern exists that these early cases could be just the tip of the iceberg.
 The Conservative political party who during the 1980s and 1990s gave BSE free reign into the human food and medicine chain, resulting in hundreds of deaths due to vCJD, thousands of living victims and millions of us exposed to a lethal pathogen, are doing their best to consign human mad cow disease to the history books. . David Cameron and his Health Department are trying to make out the disease has gone away.
BSE and is human equivalent has not disappeared,  we all face an uncertain future in the next decades as to how many of us 'silent carriers' may develop or pass on the disease to others. We also don't know long term how many people will develop vCJD in the coming years.
 There is a sleight of hand going on with the current Conservative Government, with cases of vCJD being hidden from official statistics and families not being told the truth or intimidated to remain silent.
 http://www.guardian.co.uk/uk/2012/dec/11/bse-testing-cattle-food-unnecessary?CMP=twt_fd
 BSE testing on cattle slaughtered for food 'no longer necessary'
FSA says other safeguards such as removal of risky parts of animals from food are sufficient to protect against mad cow disease.
By Jame Meikle The Guardian, 11 December 2012 20.06 GMT
 The Food Standards Agency's advice comes 26 years after the first BSE case was found in Sussexin 1986.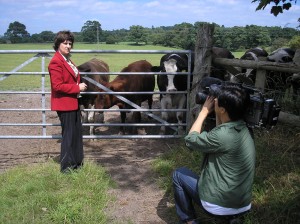 BSE testing on carcasses of healthy cattle slaughtered for food should end, the Food Standards Agency has advised ministers.
The agency board says the regime is no longer necessary as other safeguards including the removal of the most risky parts of animals from food and banning animal protein in cattle feed should be sufficient to protect consumers.
Testing will also continue on animals that die for reasons other than for human food. The recommendation marks the end of an era, 26 years after the first BSE case was found inSussexin 1986 and 16 years after the first linked cases of variant CJD in humans were identified.
Huge numbers of cattle were slaughtered because they could not be sold for food. Only animals over 30 months old could be eaten by people in theUKfrom 1996 until a testing regime allowing for food from older cattle was introduced in 2005. The upper age limit before testing has gradually been raised since and now is necessary only on cattle over six years old.
So far this year, only two confirmed cases of BSE have been reported in theUK. This compares with over 37,000 in 1992. The decision follows the European commission's proposal to allow some member states, including theUK, to decide to stop testing these cattle.
Jeff Rooker, who chairs the agency, said: "The FSA is here to protect the public and, with no new BSE cases in cattle slaughtered for their meat for more than three years, we believe the decision to stop this particular testing requirement is a proportionate measure. However, this is not a green light for the industry to cut corners, so it is imperative the other controls, including the other surveillance measures, are maintained vigilantly."
He added that if ministers agreed to stop testing in January, the FSA would produce a report after six months detailing the results of BSE monitoring and the enforcement of other controls to ensure confidence in the continued effectiveness of the anti-BSE measures. Further reports would be published annually.
Monday 10th December 2012
BSE is still occurring world wide, and cattle are developing the disease that  have never been reared or  seemed to have had any connections with theUK. Despite this, surveillance for BSE is becoming less stringent as this snip from a report published fromCanadahighlights. Once again the monetary cost is high-lighted, human health always comes a poor second. The most important sentence for me was: 
Uncertainties remain regarding the implications of these atypical cases for both the human food supply and the animal feed chain.
Managing Future Risks from BSE and other Emerging Issues
Summary Report of a Foresight Exercise
Background Canada's cattle industry experienced a severe shock with the finding of several cases of Bovine Spongiform Encephalopathy (BSE) in native-born cattle starting in 2003. The first case in a Canadian-born animal was reported in May 2003. Since then, a total of 19 cases of BSE have been found in Canadian cattle, with the latest case detected in February 2011 in a dairy cow born in 2004.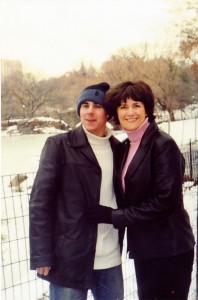 Lucrative export markets proved fragile resulting in very significant economic losses despite the industry's success maintaining reasonable stability in domestic markets. The cost of market closures and the subsequent actions taken to sustain the Canadian cattle and beef industries has been variously estimated to exceed $10 billion.
Seventeen of Canada's BSE cases (10 dairy, three beef-cross and four beef) were of the "classical" type of BSE (c-BSE), the form responsible for the vast majority of cases in most BSE-affected countries. The other two (both beef animals) were "atypical" cases as they occurred in significantly older animals, but had slightly different biochemical characteristics from the classic form. Observations in other BSE-affected countries and ongoing research indicate that atypical cases might represent spontaneous forms of BSE. Uncertainties remain regarding the implications of these atypical cases for both the human food supply and the animal feed chain.
While the situation has improved significantly, Canada faces ongoing challenges to the design and costs of its BSE prevention programs and to international recognition of its BSE status:
BSE surveillance inCanada has declined from 55,000 animals tested in 2007 to about 35,000 animals per year more recently.
Monday 3rd December 2012
Below are a couple of extracts from this month medical publication The Lancet. Clearly it highlights the ticking health time-bomb which is the legacy of BSE.The tip of the iceberg…….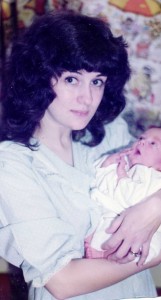 The Lancet Infectious Diseases, Volume 12, Issue 12, Page 897, December 2012 Moreover, there is evidence that as many as one in 2000 people of all genotypes are asymptomatic carriers of the defective prions that cause the disease. Not only might these people go on to develop vCJD, but also they might pass on the infection to susceptible individuals through tissue donations and transplants.
But, as suggested several times since the start of the outbreak, serious concern exists that these early cases could be just the tip of the iceberg.
 Wednesday 28
th
November 2012To mark international CJD day a group of people who raise awareness and funds for CJD families and their victims, held an event inFairmont,Virginia, USA. Balloons were released, photos of loved ones affected and lost to CJD were displayed and victims remembered.  Below is the link to the video of the event, titled 'A pathway to hope and awareness'Andrew's photo was displayed as were many of theUKvictims of vCJD. Thank you to everyone at CJD Footwork for remembering my son and all the victims of vCJD here in theUKand across the world.
http://www.youtube.com/watch?v=3eVGq9V5DaA&feature=youtu.be
Friday 24th November 2012
With a Conservative government hell bent on making money and big business making even more, this decision from the European Safety Authority must be music to the ears of the beef industry.   I am appalled when cattle are still dying and being stricken with BSE in the UK and across Europe, that eight member states in the EU are now saying they will be reducing BSE testing.
People with the human form BSE of the disease can 'silently carry' or incubate the disease and still be infectious to other humans, cattle can be ' asymptomatic' have no obvious symptoms but still have the ability to pass on the deadly disease to humans.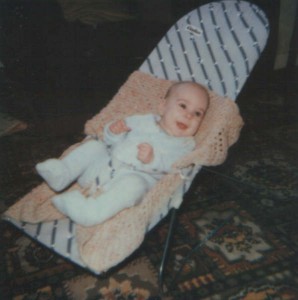 When will governments  and ministers put human health before making money?
 EFSA recommends reduction in BSE testing
A new report from The European Food Safety Authority (EFSA) has recommended that the testing of healthy livestock for Bovine Spongiform Encephalopathy (BSE) is unnecessary in eight EU member states.
http://www.globalmeatnews.com/Industry-Markets/EFSA-recommends-reduction-in-BSE-testing
Monday 12 November 2012
Below are yet more questions, which have been asked in the UK Parliament about screening donated blood for vCJD. When will these tests ever be validated?
 The British Government is now saying it's up to commercial enterprise to pay for the development of these tests to screen blood donors. Once again this means delays and if/ when a commercial company takes on this role, they then have to get the test validated by the UK Department of Health, more delays.
 Meanwhile more people will receive blood donations, blood products and medicines which are not screened for the human form of Mad Cow disease.
BLOOD PRODUCTS DONATED BY 3 PEOPLE WHO WENT ON TO DIE OF VCJD WERE SOLD TO ELEVEN COUNTRIES. These products include routine childhood vaccines from 1996 to 2000. Most recipients have never been traced.
Blood: CJD Mr Jim Cunningham: To ask the Secretary of State for Health what plans his Department has to invest in research into variant Creutzfeldt-Jakob disease testing of the UK blood supply. [125852]
Anna Soubry: There are several tests in development for the detection of variant Creutzfeldt-Jakob disease (vCJD) in blood or plasma. The tests are in varying stages of development and the Department supports this process through funding a research group at the National Institute for Biological Standards and Control to provide independent evaluation of the parameters of the test and supplying valuable and rare test materials.
1 Nov 2012 : Column 357W
The Department supports research into test development. The research to take prototype tests to commercial endpoint for use in any large-scale screening of the population is, however, seen as the role of commercial partners and industry.
The Department sponsors both National Health Service Blood and Transplant (NHSBT), which manages the blood service in England and north Wales, and the National CJD Research and Surveillance Unit, which is collaborating with both NHSBT and the Scottish National Blood Transfusion Service with its test development. The Department has also provided funding to the MRC Prion Unit, which has helped to support the unit's core test development work, which is funded by the Medical Research Council (MRC).
http://www.publications.parliament.uk/pa/cm201213/cmhansrd/cm121101/text/121101w0002.htm#12110130000027
Monday 5th November 2012
TV news channel CNN, in theUSA, recently headlined a story about Zoonotic diseases. These are diseases that can pass from animals to humans.  The Human form of 'Mad Cow' disease is in this category.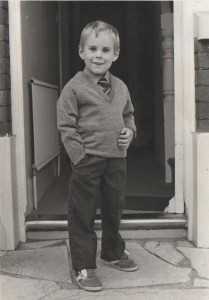 'We've seen an unprecedented rise in infectious diseases in recent decades, 75 percent of which are "zoonotic," meaning they come from animals. About 300 new animal-to-human diseases have emerged in the last 60 years. This summer, the International Livestock Research Institute released a report estimating that zoonotic diseases cause 2.5 billion cases of human illness each year and 2.7 million human deaths worldwide. Most of these illnesses and deaths are caused by diseases spread from farm animals.
Wednesday 31st October 2012
 I am currently editing my book about Andrew and my fight for justice. I will blow the lid off the corruption and lies that went to the very top, and have put millions of us at risk of the human form of BSE.  
' The dead cannot cry out for justice – its the duty of the living to do so for them,' Lois McMaster Bujold
Monday 22nd October 2012
The Telegraph  8th October 2012
http://www.telegraph.co.uk/health/healthnews/9592763/Dirty-dentists-putting-patients-at-risk-of-infection.html 
Dirty dentists putting patients at risk of infection
Patients are being put at risk of infection by dentists who fail to clean surgical equipment properly, research reveals.
One in nine dentists are in breach of strict rules designed to halt the spread of blood-borne diseases, inspectors found. 
07 Oct 2012
One in nine dentists inspected by the health care watchdog were found to be in breach of strict guidelines on cleanliness and infection control designed to prevent the spread of conditions such as HIV, hepatitis and vCJD.
Under Freedom of Information laws, The Daily Telegraph obtained a copy of a database detailing the results of inspections by the Care Quality Commission (CQC), the healthcare regulator.
An analysis reveals that of the 1,667 dental practices inspected by the CQC last year, 189 were found to not be following Department of Health instructions on how to clean instruments and surgeries. Some 8,100 dentists are registered inEngland.
In order to prevent the spread of blood-borne disease, experts recommend instruments are prepared in a separate room to the dentist's surgery. They should be scrubbed in one sink, rinsed in a second, inspected for any fragments under an microscope and processed through an ultrasonic bath or an autoclave steam cleaner.
They must then be stored for up to three weeks in sterile and dated packets.
Some equipment cannot be cleaned and re-used safely and most be thrown away after each patient.
But dozens are practices are disregarding the rules, inspectors found.
At one "cluttered and dirty" practice in Haringey, North London, inspectors in February found staff could not tell the difference between single-use and re-usable equipment, and they "could not be sure" that equipment in drawers ready for use in surgery had been cleaned.
Inspectors found an opened intravenous needle kit and out-of-date medicine stored in a fridge alongside the staff's packed lunches, while used gloves and tissues, and a packet of porridge oats, were stored on top of the sterilisation machine.
The practice has since been given a clean bill of health.
At Lydiate Dental Surgery, Merseyside, the autoclave used for sterilizing equipment was found to be "unclean, felt 'oily' and had debris on it", inspectors wrote. They found dust, dirt and cobwebs and overflowing bins in the surgery.
A spokesman said the surgery was "very concerned" by the report and had "reviewed arrangements" as a result.
Inspectors found staff at Wilton Dental Practice, Wiltshire, attempting to sterilize and re-use equipment that was single-use only.The practice did not respond to requests for comment.
At ADP Dental Company's branch inBath, staff told inspectors that broken ultrasonic equipment meant they "could not clean the equipment quickly enough". They admitted they did not use a magnifying light to check whether instruments were clean, and sometimes "did not bother" to wash their hands.
Inspectors warned: "People may not be fully protected against the risks of cross infection."
A spokesman said: "The issues highlighted have been immediately addressed and rectified to the correct standards.
"We have also delivered additional training and checking mechanisms since the report was published to ensure we maintain the highest standards for all our patients."
The risk of patients catching blood-borne infections through inadequately sterilised equipment is low but not without precedent. In 2009 5,000 patients inBristolandBournemouthwere offered blood tests for HIV and hepatitis after a dentist was found to have not sterilised equipment properly.
Katherine Murphy, chief executive of the charity The Patient's Association, said: "Infection control practices in dentistry must be given the highest priority. All too often patients tell our helpline that they have concerns about cleanliness."
Dr Martin Fallowfield, chair of the British Dental Association's executive committee, which represents dentists, said earlier studies had shown around one in 17 practices were in breach of infection control rules. He added the sector had a better track record of infection control than that found in nursing homes and NHS hospitals
Wednesday 17th October 2012
Below is a report of another officially recorded case of a cow suffering from BSE in Switzerland, it raises more questions than answers. In the same district in 2007 another cow was found to be suffering from BSE. Though the Swiss are more proactive than most European countries in monitoring cattle for BSE its not a hundred per cent and many more cattle incubating or sub clinical with BSE have probably entered the human food and medicine chain. CJD  in the country, they believe these cases are directly linked to BSE. Don't be fooled by the wording of 'different strains' as the disease has the same origins and the same devastating effect on cattle and human beings.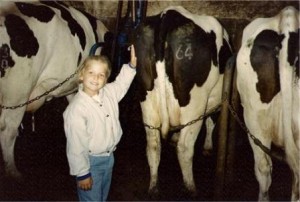 The Swiss export their chocolate, cheese and many other derivates from cattle around the globe
they also import  animal feed and cattle from the UK. What happened to this cows parents and siblings have they been traced and tested? Have their meat, milk, cheese and bovine material also entered the food and medicine chain? What farm did this cow come from in the UK? Is the rest of the herd in the UK being monitored or as I suspect has been speedily sent to slaughter.
One of the reasons the Swiss are stating that  banned animal feed outlawed in 2005  has nothing to do with the cow developing BSE is that the manufacturer  of the UK  contaminated animal feed which was exported around the world, has many friends and shareholders within the UK government and Conservative party who created and condoned BSE, Lots of money has been made by Ministers and officials in the UK government during the 1980s, 1990s and beyond from the two major animal feed companies producing this vile mixture of animals remains in the UK.
The monitoring of cattle for BSE is active in Switzerland but this only means 1 in 60 cattle may be tested for the disease. So just how many other cows with BSE have entered the Swiss food and medicine chain?
If the UK had slaughtered all its cattle in the 1980s as Hong Kong killed every single fowl during the avian flu scare, I do believe the disease could have been contained and even stopped in its tracks and certainly would not have claimed my only son's life. Instead we face a ticking health time-bomb throughout the world due to the UK man made manufactured disease BSE and its lethal human pathogen vCJD.
Monday, 12 March, 2012, 13:52Mad cow strain found in SwitzerlandThe Federal Veterinary Office has confirmed one case of mad cow disease in the canton of Bern. The cow was slaughtered last month. The case was discovered as part of a monitoring programme implemented by Swiss authorities. According to vets the cow was not infected with a classical case of BSE, but rather an atypical strain. They say that means the disease was not triggered by a certain animal feed outlawed in 2005. The cow was imported to Switzerland in 2006. Until this case, no cows with BSE have been found in Switzerland since 2007. The Federal Veterinary Office confirms it may have found another one of these atypical cases but stresses this strain of disease is rare. BSE was first diagnosed in 1990, and since then 467 cows were diagnosed with it in Switzerland. No cases of the human strain have ever been detected here.
http://worldradio.ch/wrs/news/wrsnews/mad-cow-disease-strain-in-switzerland.shtml?29563
Wednesday 26th September 2012
Over the summer month's two people from Paris in France developed vCJD, one a young man in his twenties.  UK BSE infected cattle, animal feed, food and medicines were exported to nearly every country in the world. My thoughts and prayers are with the French victims and their families at this time.The disease has not gone away and continues to kill, maim and disable. Here in theUKthe Conservative led government officials are telling families affected by the disease to call it 'Prion disease' as this does not have negative connections with BSE cattle. Well vCJD in humans under the microscope is chemically identical to BSE in cattle. The negative results are that people especially young fit healthy men and women die horrifically unable to move, recognise, blind, deaf and in terrible pain. VCJD is a UK  man made manufactured diseased, created, condoned and allowed by the Conservative party during the 1980s and 1990s, many of whom still hold down jobs and positions of power within the UK establishment. The disease was totally avoidable but money, business and political careers came before our children and families health,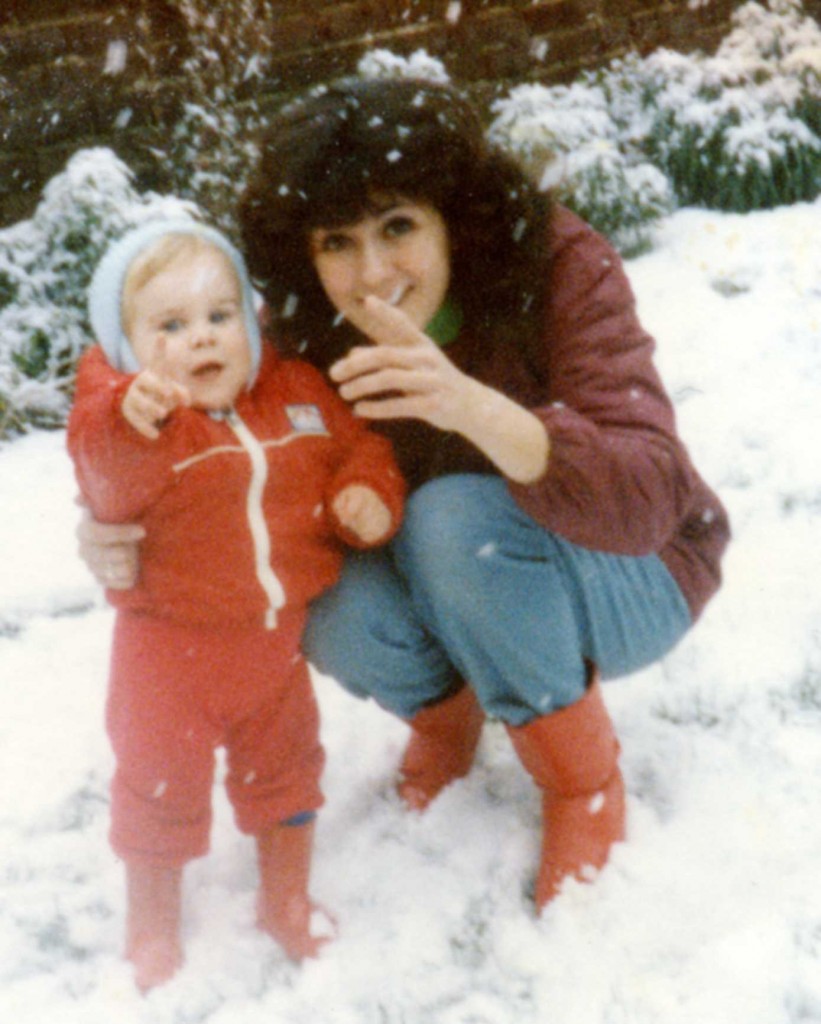 Re branding vCJD to 'prion disease' is another way of trying to hide the true cases and numbers of people who have and are dying. Hundreds of people have died, thousands affected and unfortunately many more will die in the coming decades.
When my Andrew was dying he asked me 'find out who did this to me mum and expose them' and always thinking of others 'this must never happen to anyone else'. I continue to honour those promises to my dying boy and will not stop till those responsible have been punished in a court of law.
Shame on you, Prime Minister David Cameron allowing the corrupt influence of Kenneth Clarke, John and Peter Gummer to continue to play you like their ventriloquist dummy, because they have bankrolled your party and political career.   But then Conservative party values were always about making money at the expense of human health especially of the ordinary man and woman in the street.
Friday 21st September  2012
A few weeks ago I was invited with four other parents who had lost a child to vCJD to meet with shadow health secretary Andy Burnham, below is the press release and attached photo, taken at Westminster.
We handed in a petition for  Andy Burnham and the Labour party to consider and the meeting resulted in a proactive and positive outcome. The petition is on behalf of all victims of vCJD, living victims exposed by contaminated blood and the millions of us across the UK and globally that have been exposed to BSE. The same lethal pathogen which killed my son had been eaten and administered in vaccines to millions of families across the UK.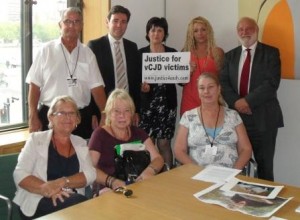 Photo from left :  seated,  June Richer lost her daughter Kate 22 to vCJD, Rose Smith lost son Billy aged 21 (2010), Shirley Warne lost her son Christopher aged 36.
Standing Derek Richer father of Kate, Andy Burnham Health Secretary, Christine Lord lost her son Andrew aged 24, Tara Smith lost her brother Billy, Labour MP and former shadow health secretary Frank Dobson.
 PRESS RELEASE: MILLIONS FACE TICKING HEALTH TIME BOMB
Andy Burnham/ Labour party address ' silent carriers'  of deadly disease 
CENTRAL LONDON  
Tuesday SEPTEMBER 4TH 2012 4PM Portcullis House Westminster, London.
ANDY BURNHAM AND LABOUR PARTY SUPPORT GRIEVING PARENTS DEMANDS FOR:
UK DONATED BLOOD SCREENED FOR MAD COWS DISEASE.
INDEPENDENT LEGAL INVESTIGATION INTO VCJD UNLAWFUL DEATHS
.  
Grieving mums and dads are meeting with shadow health minister Andy Burnham and Labour MP Frank Dobson today to discuss a ticking health time bomb that affects millions of the UK population. The campaigners have clear goals and will be handing in a petition clearly stating their aims, which the Shadow Health Minister and Labour party are ready to support.
During the 1980s and 1990s meat and bovine material from BSE cattle flooded the human food and medicine chain exposing millions of the UK population to the lethal human pathogen vCJD. Variant Creutzfeldt Jacob disease commonly known as
'The human form of mad cows disease' has killed hundreds of people across the UK and globally. The infected brains, spinal cord, eyes, stomach and offal from UK cattle suffering from BSE was used to bulk up food that fed millions of UK families; it was often labelled MRM mechanically recovered meat. 
 Thousands more 'living UK victims' are 'at risk' of developing vCJD through contaminated blood/blood products and surgical instruments.
Tonnes of toxic MRM were used to produce school meals, commercially prepared baby food, hospital food, meals on wheels, university/college meals, armed forces canteen food/ration packs and fetal calf serum from BSE cattle to make vaccines. Dozens of UK Blood donors have died of vCJD recipients never traced, thousands more blood donors may be incubating or carrying the disease and could pass it onwards without knowing. Material from blood donors is also used to make vaccines. In October 2011 a middle-aged woman died of vCJD after receiving a blood donation during an operation in 2002.
Not one Minister or government official in office during BSE has ever been legally admonished or punished for their complicity in the wholesale contamination of a nation.
.
Bereaved parents led by organiser Christine Lord from Portsmouth who lost her son Andrew Black aged 24 to the disease December 2007 said.
' Our blood supply is not safe, screened or free of vCJD and this deadly legacy is just one of many terrifying scenarios that will continue to haunt the UK and global population a direct result of the lies and cover-ups throughout the BSE scandal. The technology is there to screen blood and relatively cheap. Once these tests for vCJD are initiated treatments and cures will follow for a whole raft of diseases not just vCJD'. Concluding 'We  also demand legal redress for the hundreds of unlawful deaths due to BSE., Ministers and officials knew the dangers but they continually lied to the public, allowing toxic material to feed and vaccinate our most vulnerable.  My young son paid the ultimate price with his life and future,   Ministers in power during the 1980s and 1990s had a duty of care, food and medicine should be safe and never kill, those govt officials will face legal proceedings and investigation. No individual whatever their influence or status should be above the law of the land.'
Rose Smith (49)  a mother from London who lost her only son Billy aged 21 in 2010 to the disease said 'We need to have peace of mind that no other mums of dads will suffer our heartbreak and loose a child to vCJD through contaminated blood. The disease has not gone away and can have incubation periods of upwards of 40 years. The latest research from the HPA Health Protection Agency  has revealed that up to 60,000 of the UK public could be 'silently carrying vCJD' and many of those will be blood donors and could pass it on to thousands.'
Another mum attending the meeting is Shirley Warne aged 73  from Derby lost her son Christopher aged 36 in 1997, Shirley attended every the BSE Inquiry and said
'The BSE inquiry was a research tool never about blame, its unacceptable that those responsible for so many innocent deaths have escaped the wrath of law, vCJD is a man made manufactured UK disease.  Our researchers have found that witnesses at the BSE inquiry were schooled rehearsed by the very people it would have incriminated and important evidence and truth withheld from Lord Phillips.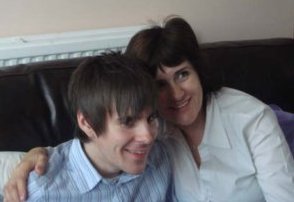 Andrew with Christine on his 24th birthday
2nd September 2012
Today would have been my Andrew's Birthday, and yet he remains forever a young man in his early twenties. My only son will never grow old or experience all the years of life and laughter he deserved, his life unlawfully taken by those named and shamed on www.justice4andy.com
Poem by E E Cummings
I carry your heart with me
I carry it in my heart
I am never without it
Anywhere I go, my dear; and whatever is done
By only me is your doing, my darling
I fear
No fate, for you are my fate, my sweet
I want no world, for beautiful you are my world, my true
And you are whatever a moon has always meant
And whatever a sun will always sing is you
Here is the deepest secret nobody knows
Here is the root of the root and the bud of the bud
And the sky of the sky of a tree called life;
Which grows higher than the soul can hope or mind can hide
And this is the wonder that's keeping the stars apart.
I  carry your heart, I carry it in my heart.