Monday 29th April 2013
There have been several articles today in the UK press regarding the numbers of people who may die of human BSE due to contaminated blood donations. Though these features are welcome the response from the UK Department of Health is falsely reassuring, there are still thousands of people affected by vCJD. Many ' living victims' waiting to see if they will develop human BSE due to exposure through blood products, medicines or operations.
Also  UK government  officials are telling families that their loved ones are dying of ' prion disease' and to use this term instead of CJD. This is to confuse and hide the numbers that have and conitnue to die of vCJD. Two young people died of vCJD in Paris last summer. The disease has not gone away and those that have already died are just the tip of a growing iceberg.
Also a middleaged woman died of vCJD in 2009 after receiving a blood transfusion in 2002. The lies and corruption that caused BSE to contaminate a nation and expose the global community to Mad Cow Disease is alive and well and working full tilt in the corridors of Westminster and Whitehall.
With this blog is a photo of Mark Buckland who died of vCJD IN 2006 aged 32 after receiving a blood transfusion from a blood donor that also went on to die of human BSE.
The Telegraph Monday 29th April 2013
Up to 1,000 people could die of the human form of "mad cow" disease through infected blood given to them in British hospitals, ministers have been told.
Government experts believe there is still a risk of people contracting variant Creutzfeldt-Jakob Disease (vCJD) through blood transfusions, as about 30,000 Britons are likely to be carrying the brain-wasting illness in a dormant form — double the previous estimate.
They warn the current total death toll of 176 from vCJD could rise more than five-fold as the infection has not been wiped out of the blood supply like it has been in the food chain.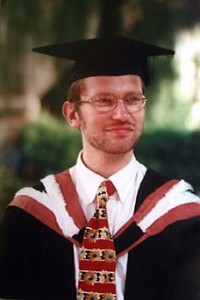 Frank Dobson, a former health secretary, tonight urged ministers to develop a nationwide screening programme for blood donors to stop future infections of vCJD, which has the potential to cause "horrendous deaths".
People are no longer in danger of getting vCJD from eating British beef, after ministers ordered the slaughter of millions of cows when the "mad cow" disease scandal broke in 1989. Fears that hundreds of thousands of people could contract the human form of bovine spongiform encephalopathy (BSE) proved unfounded.
However, the Government acknowledges that one in 2,000 Britons – or approximately 30,000 people- are already "silent" carriers of infectious proteins that lead some people to develop vCJD.
A little-reported study last summer concluded the prevalence of this "silent" vCJD is likely to be twice as high as previously thought.
These 30,000 carriers can unknowingly pass on the infectious proteins – known as prions – to new potential sufferers through donated blood.
Because so little is known about vCJD, there is no telling which carriers will go on to develop the disease or whether any new cases will actually materialise at all.
There have been no new cases for two years and there are thought to be no surviving sufferers of vCJD, which has always historically proved fatal.
However a new risk assessment published this month by the Government's Health Protection Analytical team reveals that infected blood donations could cause up to 1,000 deaths in a high case scenario.
About half of the cases could develop in people who have already received blood transfusions and up to 580 cases from people who are yet to be infected with the disease. The central estimate of infections yet to occur is 205.
It suggests ministers could consider recruiting young blood donors born after 1996 once they become eligible, as they will not have eaten infected beef.
"The number of "silent" vCJD infections associated with transfusion would be much higher than the number of clinical cases," it said. "It is therefore important to maintain, and if possible enhance, measures to prevent onward transmission of infection, notably the exclusion of recipients from donating blood."
Mr Dobson, the former Labour Health Secretary, said "everything humanly possible should be done to develop a blood test".
"There is no room at all for complacency," he told The Daily Telegraph. "With a blood test, you would be able to screen every potential donor. If that screening showed the incidence was higher than thought then maybe you would do it for the whole population."
Professor John Collinge, an expert from University College London, whose research unit has developed a blood test for vCJD, said there is an element of "wishful thinking" within the Government, with officials hoping the problem has gone away.
He said he is "sceptical of guesstimates" of future cases and believes ministers need to start a study of vCJD in blood, rather than appendices, to get a proper grip on the risk of infection through transfusions.
"The figure of one in 2,000 in the appendix study was pretty worrying," he said. "I was pretty alarmed by that. It's clear there is a very substantial pool of infection in the community. There needs to be blood testing to answer this question of prevalance properly."
Sir Paul Beresford, an MP and former Conservative environment minister, also believes the Government must wake up to the potential for future vCJD infections and is campaigning for more filtering of donated blood.
"If we've got it wrong our grandchildren are going to potentially have an epidemic of vCJD that we can do nothing about but we can prevent it if we act now," he said.
"There's some quite simple things they can do. For example, there's a new system that's being developed that will filter red blood cells before transfusion.
"[The system] is not adequate at the moment but the Government's argument is that there's no sign of a risk because the number of people turning up with vCJD is going down. But it can take 10, 15, 20, 25 years for this to pop up."
A spokesman for the Department of Health said the Government continues to encourage "people of all ages to give blood", adding "we have one of the safest blood supplies in the world".
"Independent experts from the Advisory Committee on the Safety of Blood, Tissues and Organs have used this study during their considerations of measures to reduce the potential risk of transmission through blood transfusions," she said. "There is no evidence of any UK clinical cases of vCJD being linked to a blood transfusion given after 1999.
"In fact there have been no new cases in the UK for more than two years."
She said the study relates to people's future potential to develop vCJD, not actual new cases that have occured.
Monday 29th April 2013
Thirty years since the first cow was officially diagnosed with BSE and now UK Government scientists have been forced to test baby food for horsemeat.
I have recently visited government backed forensic labs where commercially prepared baby food will be examined for signs of horsemeat in its ingredients. This is appalling in view of the BSE scandal and the similarities with how horsemeat has spread within the UK human food chain, recent events have left me shuddering in disbelief.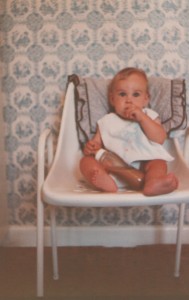 Horsemeat has been found in a variety of UK ready meals including school meals and now infant meals are being examined.
Once again the UK governments policy of protecting, promoting and supporting big business and their profits over human health has resulted in our children and families  being unknowingly fed  meat from ageing/diseased animals from unknown and suspect sources.
Meat obtained from dying, overworked and old horses, plied with chemicals and medication such as BUTE to keep them working is not safe for human consumption.
UK scientists who have tested multiple supermarket and ready meals for and have found horsemeat in these products told me,  Its very difficult to really ascertain what part of the horse this meat has come from it could well be from offal and also the brain or spinal cord of the horse. The meat is so macerated it could be any part of the horse.'
Reassuring rhetoric from  Prime Minister David Cameron cannot be taken seriously as how can any government minister or scientist say horsemeat in food is safe when its already been consumed? There is no way of testing horsemeat and its safety when it has already been eaten! Some experts believe horsemeat has been secreted in UK food for over a year.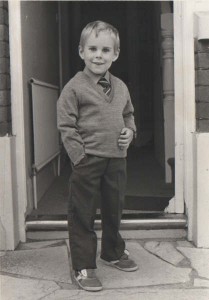 Greed by the rich whose only alliances are the powerful corporations making millions out of feeding UK children and families, have put the public at risk. The health consequences of humans ingesting BUTE via horsemeat ,will not be known for many years. Medics have told me that kidney damage and various other ailments in humans especially children exposed to BUTE, would not become apparent for some time.
I lost my only son to BSE, it was mooted after the Mad Cow Scandal that the UK food supply, labelling and the ingredients of our food would be made safe. I see the same cover-ups the same corruption happening in this latest 'food scandal' Ministers glibly
advising us that ' horsemeat.' poses no threat to human health,  whilst the truth is being manipulated and kept from the public domain. How many low cost burgers, sausages, ready meals has David Cameron and his cabinet eaten over the last year?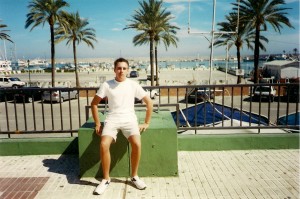 Horsemeat has been allowed to swamp many areas of the UK human food chain, mostly the lower end of the market, to feed our most vulnerable children at school, hospital patients and the elderly. In much the same way BSE exposure was greater within the young and elderly.
Where are the prosecutions regarding this latest food scandal?  David Cameron is in charge of the Government he and the heads of the Department of Health and Agriculture Department should take responsibility for putting the nations health at risk. They should be made to explain how and why this was allowed to happen and those responsible loose their jobs and face legal and financial consequences.
Lessons were never learnt from the BSE scandal and my son died because of those cover-ups and lies.
It appears another Conservative led government can once again wash its hands of all responsibility for the 'horsemeat' scandal 'and the millions of us exposed to substandard meat and any future victims of this travesty.
Monday 22nd April 2013
Sir Richard Packer who is named and shamed on this website was the Permanent Secretary at the Ministry of Agriculture (MAFF) FROM 1993-2000, he is exposed as being  'responsible for the outbreak of Mad Cow Disease in the UK' see press link below.
An aide of Ex Prime Minister Tony Blair has stated in the The Mail on Sunday April 21st 2013 that: 'The Government was forced to give a £1 million payoff to the official who was to 'blame for the mad cow disease' crisis in the early days of Mr. Blair's Premiership.' 
http://www.dailymail.co.uk/news/article-2312216/Blair-aide-reopens-bitter-feud-axed-mad-cow-mandarin–speech-Kazakh-dictators-cronies.html
My investigations has found that Richard Packer as the Permanent Secretary during the BSE scandal was involved in most high level meetings and decisions surrounding Mad Cow Disease.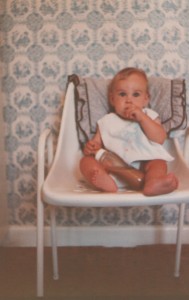 One ex Labour Minister informed me that during meetings to discuss the dangers of BSE:
'Douglas Hogg and other Ministers were the puppets of Richard Packer who did all the talking or told them what to say, especially regarding the risks BSE posed to human health.'
Time and again Richard Packers name and his role in hiding the facts from the public during the BSE scandal has been mentioned by my sources in Whitehall and those at the heart of Westminster.
I have seen multiple documents which were sent and condoned by Packer which clearly show that government officials and scientists knew the dangers of BSE to human health. Packer and the government did nothing but hide the truth and cover-up the risks. My son Andrew was killed due to these lies and corruption. Richard Packer like John Gummer and Kenneth Clarke and their cronies, continue to us The BSE Inquiry's benign findings as their 'get out of jail free card.'
Richard Packer has a luxurious lifestyle paid for by  tax payer's money including my late son and victim's families. Packer wrote a book in 2006 in which he used precious and dense prose to exonerate himself from any blame.
The book titled 'The Politics of BSE' has a dismissive and arrogant attitude towards the population and victims of vCJD. Packer's book highlights a man intent on protecting government policy, his career and generous pension pot at any cost.
One of Packers statements in his book,  made me weep with anger and sadness that my young son's life meant so little to those who were in power during BSE:.
'Outside the beef sector the effects of the BSE crisis or crises have been limited and such lessons as might be drawn from them are rather obvious.' (Richard Packer, page 249)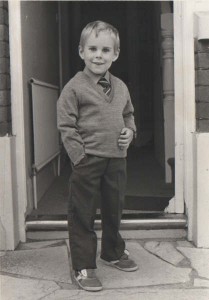 Richard Packers book is a tool used by the ex Permanent Secretary to absolve his part in the UK's biggest political and health scandal of modern times.
My book titled 'Who Killed my Son?' and growing dossier of evidence will expose those responsible for the unlawful death of my son Andrew and all victims of vCJD nationally and internationally.
Thursday April 18th 2013
Here in the UK there has been a re-writing of history, Margaret Thatcher during her tenure as Prime Minister was never popular with the public. David Cameron and his government have used the death of Thatcher and her funeral as a distasteful and expensive PR stunt to raise flagging support for the Conservative Party and enshrine Thatcher as some sort of saint.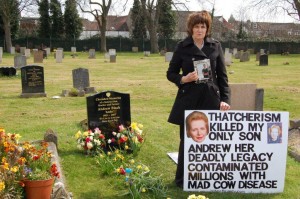 This was the Prime Minister responsible for BSE, for closing numerous factories and mines which devastated whole regions of the North of England, she also started the dismantling of the National Health Service and privatisation of anything she and her buddies could sell off for cash. Thatcherism represents unfettered capitalism which feeds and comforts the rich and leaves the ordinary man and women in the street needy and vulnerable.
Whilst Margaret Thatcher's funeral took place, I held a vigil at my  24 year old son Andrew's grave dignified and meaningful whilst millions of pounds were spent on a 87 year old ex Prime Minister who unleashed a deadly pathogen BSE on the UK and global population.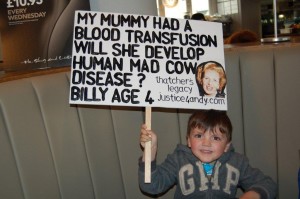 Below, is an article which appeared in the Portsmouth News about my protest  and with this blog are two photos  one of me at  Andrews grave,  and also a photo of Billy aged 4 who represents  the thousands of young people  killed  or  afflicted by vCJD.  I was also supported by Mothers who had driven across the Uk to stand by my side during what proved to be yet another sad and difficult day.
The News Portsmouth
18/04/2013 
While crowds lined the street for the funeral procession of ex Prime Minister Margaret Thatcher, a mother staged a protests at the grave of her son Andrew Black in Kingston Cemetery.   
Christine Lords only son Andrew died at 24 after contracting the human version of Mad Cow Disease, vCJD.
 His Mother blames the Thatcher government for his death.
Christine of Wilton Terrace in Southsea said: 'I hold her culpable for my son's death. The millions of pounds spent on her funeral when we are in a recession, at a time when hospital wards are being closed and research into vCJD has been cut, it sickens me. I did think about going to London to protest but I thought it would be better to be alongside my son.' 
Christine was joined by other mothers from across the UK who support her campaign.  For more details go to www.justice4andy.com
Friday 12th April 2013
THE NEWS PORTSMOUTH UK
By Chris Broom
http://www.portsmouth.co.uk/news/health/local-health/graveside-vigil-to-be-held-by-angry-mother-1-4995746
GRAVESIDE VIGIL TO BE HELD BY ANGRY MOTHER
A grieving mother blames Margaret Thatcher's government for her son's death and will hold a protest at his graveside on the day of the funeral of the former Prime Minister.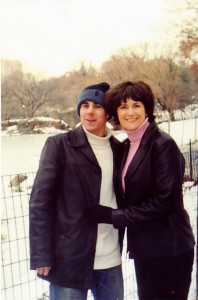 Christine Lord has been campaigning to raise awareness of the human form of Mad Cow Disease after her son Andrew died of it aged 24 in 2007.
She says that next Wednesday, when millions of ponds are being spent to mark the death of Baroness Thatcher in London, she will be at her son's grave in KingstonCemetery, St Mary's Road, Portsmouth, Hampshire, UK.
Ms Lord, of Wilton Terrace, Southsea, described the death of her son as 'an unlawful killing' and said many thousands more people could be unknowingly infected with variant Creutzfeldt-Jacob Disease (vCJD) caused by eating beef infected with spongiform encephalopathy, more commonly known as BSE.
The incubation period of the disease is unknown but could be up to 50 years in humans.
Ms Lord watched her former healthy young son go blind, suffer dementia and become quadriplegic as a result of being infected with vCJD. She has now written a book, in which she claims to uncover the truth about the Mad Cow Disease scandal.
She said: 'Andrew ate or ingested BSE infected beef which Thatcher and her government knew was dangerous. I have campaigned every since Andrew's death to get to the truth.'
'My research has resulted in a book called Who Killed my Son? in which I expose the lies and corruption of Thatcherism and how its one-sided policy of greed created and allowed BSE infected beef to feed, medicate and contaminate a nation.'
'Thatcher has left a terrible ticking health time-bomb of BSE which affects millions; experts are unsure how many more of us may develop the disease. '
'My son paid the ultimate price of avarice and greed.'
'I am appalled at the pomp, ceremony and tributes being paid to an ex Prime Minister who has put an entire nation at rise of Mad Cow Disease. .
'I am totally heartbroken that my son's young life meant so little and Thatcher is being feted like some sort of saint.'
The BSE epidemic reached its peak in the UK in January 1993 with 1,000 new cases being recorded each week.
Mrs. Thatcher died as the result of a stroke on Monday.
To find out more about Ms Lord's campaign go to www.justice4andy.com
Thursday 11th April 2013
Over £9 million of  UK tax payer's money will be spent on the military near state funeral of Margaret Thatcher. Meanwhile I have visited and interviewed  victims  affected by  the human form of Mad Cow Disease who have spent their dying days in poverty. Thousand more 'living victims' of the disease eke out an existence, their lives and futures ruined. Many  affected byhuman BSE are young people in their early teens and twenties.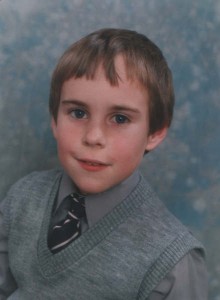 Margaret Thatcher with her loyalties to big corporations and business put capitalism and greed before the nations health. Her policies and decisions allowed BSE to exist and contaminate a nation. With this blog is a photo of Andrew taken at school in 1988 when Thatcher allowed BSE infected material to feed school children and vaccines to be sourced from dying UK cattle.
I am appalled that so much time, money, pomp and ceremony is being spent on Margaret Thatcher a woman that cared little for the ordinary person in the street and condemned my young son Andrew, and hundreds of others to a horrific death.. Her deadly legacy means that up to 60,000 of the UK population probably carry vCJD ( reserach HPA) and could develop human BSE in the next decades. Wonder if these facts will be read out during Thatcher's funeral service?
Monday 8th April 2013
Margaret Thatcher died today aged 87, her deliberate decisions throughout BSE sentenced my only son Andrew to a long and lingering death due to human BSE. Ex Prime Minister Margaret Thatcher lived 63 years longer than my son. For decades Thatcher was cushioned from the world, living in luxury supplied British taxpayers including my taxes and those of my late son. Meanwhile thousands affected by human BSE and its ongoing legacy, eke out a llife with scant comfort and face a very uncertain future.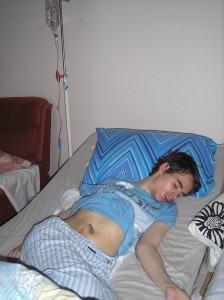 I will continue to be the voice of victims and families across the UK who are unable to speak out for themselves. But I also weep at the tributes and falsehoods spoken about Thatcher who  with her officials were responsible for a deadly ticking health timebomb vCJD. In the coming months and years the  truth about Margaret Thatcher  and her corrupt  government will be  finally be exposed.
Tuesday April 2nd 2013
I grow increasingly alarmed and suspicious with the rising numbers of sporadic CJD cases globally.  Victims are also getting much younger, see the report below of 11 year old Cristina who is dying of CJD.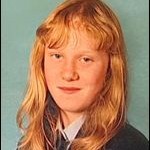 CJD was first identified as a disease nearly a hundred years ago. In the whole of its 70 year history and until the 1990's, just a handful of young people across the globe died of CJD. Since Mad Cow Disease became an epidemic in the UK and food and medicines from dying cattle was used to feed the British population and exported worldwide, cases of sporadic CJD have risen alarmingly, notably much younger victims. It's much more convenient for Governments to diagnose Sporadic CJD in members of its population, as cases of vCJD, would prove very damaging to big businesses and shareholders profits in the agriculture, pharmaceutical and beef industries.
With this blog is a photo of Zoe Jefferies one of the youngest officially recognised victims of vCJD in the UK. Schoolgirl Zoe was just 12 years old when she became ill with the human form of Mad Cow Disease. A young boy of 12 years old also died of vCJD in Portugal. These are the official cases, but I know through my research that many cases of human BSE are not being recorded or recognised by the authorities.
My thoughts, prayers and support are with Cristina and her family from a Christine in the UK who knows only too well the horrors of the disease in such a young person.
Creutzfeldt Jakob Disease CJD worlds youngest documented victim, 11 years old, shall we pray
'Pray poor Cristina' video highlights prayer movement for girl with degenerative disease
Date: 2013-03-31 08:00:00
March 31, 2013. (ROMEREPORTS.COM) (-VIDEO ONLY-) A social network that allows users to ask and give prayers, MayFeelings.com, published the story of one of its youngest members. Her name is Cristina and is the youngest person in the world that suffers from a degenerative neurological disease called Creutzfeldt-Jakob, a fatal condition that attacks the brain.
Her parents have tried all they can to try to save her, but no known cure of the disease has been developed. As a result, his father Juan Perican uploaded her story to the social network, which has drawn support from thousands throughout the world.
Using the hashtag #prayporcristina on Twitter, they ask for prayers. "People call us asking if we need anything, money, if they could help us… but we only want to be with Cristina. We thank them a lot of their support, but we always tell them the same thing: the only thing they can do is pray," her mother explains in the video.
http://www.youtube.com/watch?feature=player_embedded&v=oYDTBHCNx3w
http://www.romereports.com/palio/pray-por-cristina-video-highlights-prayer-movement-for-girl-with-degenerative-disease-english-9637.html
Wednesday March 27th 2013
It has been five, long years since my son Andrew drew his last painful breaths at just 24 years old. Andrew suffered horrifically as his young body was slowly killed by the human form of Mad Cows Disease, vCJD.
Time doesn't heal.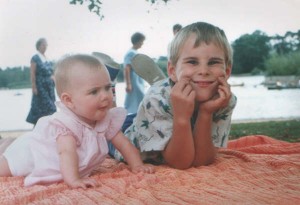 My son paid the ultimate price his life and future destroyed because the British Government and its officials put the greed and gain of individual careers and also the policies supporting the agriculture, beef and pharmaceutical industries before the health of the UK population.
Every day I think of the million and one experiences, life, love and laughter my son has lost, every hour of the day I continue my campaign to find out and expose the lies behind the BSE scandal.
I will never forget or forgive those responsible..
I am as determined as ever to fulfill the promises I gave my dying son when he asked me:
'Find out who did this to me mum and expose them' and always thinking of others 'this must never happen to any one else again.'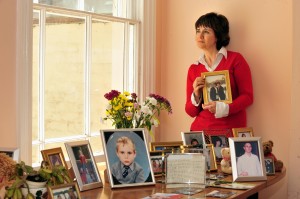 I continue to fight for all victims of vCJD past present and those unfortunately to come, the thousands of living victims exposed to Mad Cow Disease through contaminated blood, blood products, and medicines or through medical proceedures. Also the millions of people across the UK and globe who were exposed to BSE products, the same deadly pathogen that killed my only son, together we form an unstoppable alliance.
'When the people fear the government there is tyranny,
   When the Government fear the people there is liberty.'  
 Thomas Jefferson  (1743-1826)
President of the USA, and the principal author of the Declaration of Independence.
(photo of Chrisitne taken by Portsmouth News, UK)
Tuesday 19th March 2013
The article below highlights how little money is spent on CJD research, into the disease, its treatments and cures. Yet possibly 60,000 UK residents may be carrying vCJD and millions more people have been exposed to BSE. With this blog is a photo of my Andrew summer 2007 he was dying of human BSE with his friend Jiggy. A few months previous Andrew had a full life and was working in London. By June 2007 he couldnt walk, hardly talk and was loosing his balance and co-ordination,just like cows with BSE.
How many more Andrew's and vicitms will there be before the UK government take responsbility for the disease they created condoned and allowed?
Worldwide the UK exported infected beef from BSE herds and also food and medicines sourced from cattle infected with the deadly disease.
We all face an uncertain future and the lack of funding for CJD is a short sighted decision by the UK government. The British Authorities are hoping that if they stick their head in the sand the disease will go away, when vCJD continues to maim, disable and destroy individuals and their families.  BSE and its human pathogen vCJD continues to lurk in the background of all our lives and this serious health issue needs to be addressed with more funding being invested in the disease its origins, blood tests, treatments and cures.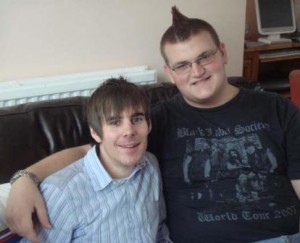 'In a research Article published online in The Lancet Infectious Diseases, Michael Head (University College London) and colleagues have estimated UK investments in global infectious diseases research from 1997 to 2010; they found that more than £30 million had been spent on research into prion disease, around £20 million of which came from the Department of Health. When compared with research investments in HIV (£461 million), hepatitis B (£12 million), hepatits C (£60 million), and malaria (£346 million), the spending may seem disproportionate to the burden of disease. However, given the incurable nature of these diseases, the potential for prions to cross the species barrier, and the potential for future outbreaks among asymptomatic carriers of pathogenic prions, continued surveillance and research is essential to fill in the many gaps in our knowledge.
http://www.thelancet.com/journals/laninf/article/PIIS1473-3099(12)70302-X/fulltext '
Monday 11th March 2013
This clip from a recent published paper below,  highlights that there may be different strains of vCJD within the human population, that have all originated from BSE in castle. This is not a new concept as individuals may have ingested BSE material at different times, ages, and amounts, plus each person's unique physical make-up and immune system would play a part in how, when and at what age a victim develops human BSE.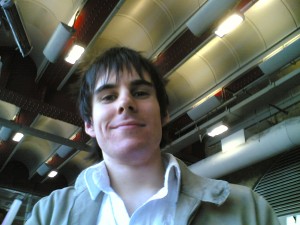 The research clearly shows that vCJD and Sporadic CJD can both develop in tandem within individuals. Many experts believe that in older victims, Human BSE presents similar to Sporadic   or classic CJD.
How many individuals are not being given the correct diagnosis? How many cases have there really been of human mad cow disease?
It would be advantageous to the UK government to keep official cases lower and to diagnosis victims of having the spontaneous form of the disease sporadic CJD; than admit that the public are dying horrifically with vCJD acquired though eating BSE contaminated meat or medicines.
I believe many cases past and present that have been given the label sporadic CJD/prion disease are in fact victims of human BSE, a UK man made manufactured and totally avoidable disease in human beings.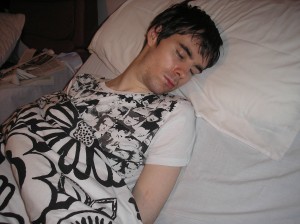 How much longer is this cover-up going to be allowed to continue here in the UK? How many people have really died of human BSE? Who is the UK government protecting? It certainly isn't the public?
 A closer look at prion strains
Characterization and important implications
Laura Solforosi,†,* Michela Milani,† Nicasio Mancini, Massimo Clementi and Roberto Burioni
Laboratory of Microbiology and Virology; University Vita-Salute San Raffaele; Milan, Italy
vCJD has been observed in 12 different countries, but in every registered case the same clinical and pathological characteristics have been found.39 In particular, the PrPSc responsible of the vCJD shows a peculiar WB profile, with the unglycosylated form of the protease-resistant PrPSc of 19 kDa (type 2) and a higher representation of the diglycosilated PrPSc (PrPSc 2B) compared with sCJD.39 Nevertheless, using specific antibodies against type 1 PrPSc, a small amount of PrPSc type 1 with a high percentage of diglycosilated form can be detected in association with PrPSc 2B.98 The 2B type is a useful marker for identifying the replication of BSE prions also in other species, including non-human primates.99 In addition, unlike sporadic and genetic CJD, in vCJD the same biological marker (2B type) has been found in all the analyzed brain areas.100 This strong biochemical and pathological homogeneity is in agreement with the hypothesis of the existence of a unique strain.
However unexpectedly, typization experiments of the strains in different transgenic models have given divergent results. In one of these studies, in a context of homotropic transmission, transgenic mice expressing high levels of human PrPC-M129 were inoculated with vCJD isolates coming from France and from the UK.101 All of the French isolates propagated as vCJD, with abundant amyloid plaques and presence of PrPSc 2B.102 Instead, the isolates from the UK led to the propagation of either vCJD or sCJD.103 In particular, the incubation time was shorter and the lesion profile was different compared with the one obtained with the propagation of the classical vCJD strain. Moreover, early replication of the typical agent of the vCJD in lymphoid tissues was detected, indicating that both strains were present in the inoculum.
This new strain with phenotypical features that were similar to sCJD was found to be of type 1 and the transmission in transgenic mice expressing the bovine PrPC failed, unlike the vCJD classical strain (Type 2B).26 The idea that the infection of vCJD contains a minor component of sCJD prions is supported by many pieces of evidence such as the presence of this prion strain at the first passage or the persistence of both types of PrPSc through serial passages in mice.98 In conclusion, although vCJD is one of the most standardized phenotypes among the prion human diseases characterized by a typical form of PrPSc, the transmission studies of vCJD have shown the great potential of divergence of prions, contrary to the results obtained from the studies of sCJD. This data challenge our ability to recognize the pathologies that can derive from the divergence of the BSE strains when they infect humans, both at the pathological and at the biochemical level.
Abbreviations: PrPC, cellular prion protein; PrPSc, scrapie prion protein; TSEs, transmissible spongiform encephalopathies; TME, transmissible mink encephalopathy; CJD, Creutzfeldt-Jakob disease; sCJD, sporadic CJD; vCJD, variant CJD
*Correspondence to: Laura Solforosi; Email: solforosi.laura@hsr.it Submitted: 08/13/12; Revised: 12/20/12; Accepted: 01/03/13 http://dx.doi.org/10.4161/pri.23490
Wednesday March 6th 2013
From the  March 2013, UK ageing cattle no longer have to be tested for BSE. This was recommended by the Food Standards Agency,it was rushed through and  implemented within a few short months. http://www.defra.gov.uk/animal-diseases/a-z/tses/
If we don't look or test for BSE it won't be found and DEFRA and the UK Government can then say it no longer exists! 
The news article in The Telegraph below highlights how the spinal cords, offal, brain bits from Belguim cattle not tested for BSE, are still entering the human food chain in 2013. Disgraceful!
It also shows how lax the testing of cattle for BSE has become and how in many countries testing cattle for BSE is a minimal. .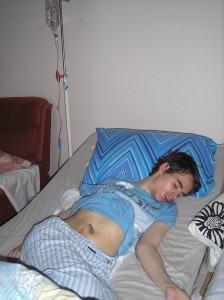 UK and European herds are still developing BSE many may incubate the disease and not show symptoms. Where did this spinal cord and offal from untested cattle go? Which retailers, outlets used this cattle offal to make meals for our families and children? This must have been traced by the FSA? Why isn't there total transparency over this?
Once again the public are left in the dark about what is going into our food and what is being fed to our youngsters at school and the vulnerable in hospitals and care homes. The horse meat scandal is just another tragedy waiting to happen. Diseased meat from animals, if eaten by humans can have long incubation periods with infections in people not developing for years.  By then the officials responsible for contaminated meat will have moved on, retired or left their current positions.
My son Andrew was killed by human BSE just a few short years ago from food or medicines that the UK government told me were safe! In March 2013 I am witnessing again total dis-regard for human health, with the UK Government more concerned about big business and profit than life threatening diseases that can be transmitted to humans.  Sub standard meat products continue to be fed to our most vulnerable, whilst though in power make sure their families are kept safe. With this blog is a photo of my son dying of human BSE, Mad Cow Disease. Food and Medicines for humans should always be safe and never kill.
http://www.telegraph.co.uk/foodanddrink/foodanddrinknews/9910880/Four-breaches-of-BSE-controls-identified-by-FSA.html
The Telegraph March 5th 2013
Four breaches of BSE controls identified by FSA
Four breaches of controls designed to prevent the transmission of BSE through meat last year have been identified by the Food Standards Agency.
Other incidents were reported where meat were sold despite the animals not having been tested for BSE
By Nick Collins, Science Correspondent
In some cases carcasses were allowed to leave slaughterhouses without "high-risk" parts which are most likely to carry the infection, such as the spinal column or spleen, being removed.
Other incidents were reported where meat from cattle aged over 72 months were slaughtered and, in some cases, sold despite the animals not having been tested for BSE.
The FSA said it had been notified of the breaches by inspectors but added: "The risk to human health is very low as it is very unlikely that any of the animals would have been infected."
In one incident in October, Belgian authorities notified the FSA that consignments of beef sold in Britain may have contained meat from six cattle which were over the 72-month age threshold but had not been tested for the infection.
Investigators found that most of the meat had already been sold to consumers, but 11 pallets were traced to a cold store in Britain and destroyed.
The FSA said it was "very unlikely" any of the animals would have been infected because there have been no reported cases of BSE in Belgium since 2006.
A similar case occurred when a slaughterhouse in Sheffield exported four carcasses to businesses in The Netherlands and Germany despite failure to carry out BSE testing.
In December an inspection at Simply Halal, a combined slaughterhouse and cutting premises in Norfolk, revealed that 25 beef quarters had been sold to a wholesaler without the spine – a "specified risk material" – being removed.
Only one of the quarters was tracked down and it is "probable" that the rest was eaten, the FSA said.
In July, a routine inspection at London's Smithfield market identified a goat carcass with spleen attached, in a consignment of 41 goat and kid carcasses which had been slaughtered in Belgium.
A number of other hygiene issues were also reported and all of the meat was withdrawn, meaning none entered the food supply.
 Monday March 4th 2013 
The horse meat scandal here in the UK continues to hit the headlines, as more retailers and caterers find DNA of horse in their foods and meals.
With this blog is a photo of Zoe Jefferies who developed the human form of BSE aged just 12 years old. Zoe is dressed in her school uniform and could be anyone's daughter.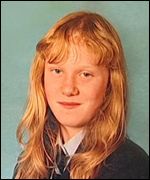 The spread of unregulated horse meat into UK foods is significant as horse DNA has been found in burgers that provide meals for school children and a variety of ready meals which have stocked UK supermarkets and shops. The horses origins are sketchy but its has been stated they are older horses that are suffering from a variety of complaints.
Below is a method which is used to kill horses, as it states brain material from the ageing horse is pushed down to infect and contaminate other cuts of meat from the animal. Despite the risks of Mad Cow disease many horses are still dispatched using this method as it's cheap.
.Many species of animal have developed the equivalent of BSE Mad Cow Disease.
Horses do and have become ill with neurological symptoms similar to BSE.
Many more domestic and farm animals could be silently incubating all sorts of diseases, especially in the brain which can remain dormant in an animal for years, but nevertheless infectious if eaten by humans or other animals.
According to the UK government parents will not know the facts about how much horse meat has gone into their children's school meals until April. This is unacceptable; once again the most vulnerable in our society have been duped into eating sub standard and possibly diseased meat under the banner of quality beef products.
The similarities with BSE and how horsemeat has spread through the food and medicine chain has made my blood boil. The poor and younger members of society have been bombarded with ageing horse meat including brains and offal that could pose serious health problems in the future.
Thirty years after the first diagnosis of BSE Mad Cow disease in UK cattle, we face yet another health scandal. There is no way UK scientists can say the horse meat that has been consumed is safe, as there is no way of testing meat that has already been eaten! There is also a great deal of confusion over where the horses originated and their medical condition when slaughtered.
Once again on UK TV and in the media I have listened to the government Chief Medical Officer and Prime Minister David Cameron state 'beef is safe to eat' and 'horse meat poses no risk to human health' exactly the same rhetoric used during BSE when my darling son Andrew was eating BSE infected beef in his school meals.
Disgraceful!
' Horses which are slaughtered by use of a compressed air pneumatic captive bolt gun have a four-inch bolt shot into their skull resulting not in death but irreversible damage to the brain at which time they are bled. Recent research has shown that pneumatic stunners can force brain and spinal tissue into the heart and other parts of the body. Due to concerns about BSE, pneumatic stunners should not be used due to concerns that people could get new variant creutzfeldt Jakob disease (mad cow).'