Friday 22nd February 2013
With this blog is a photo of vCJD victim Kate Richer with some cows, she had milked aged eight whilst on holiday with her family on a farm in the UK, Kate a talented music graduate from Glasgow University was just twenty two years old when she died of the  human form of BSE. Her family and siblings remain devastated.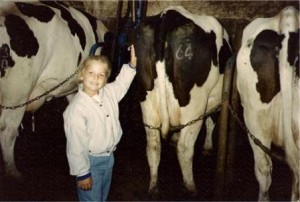 FOOD STANDARDS AGENCY REC0MMENDATIONS BECOME LAW
 The Board's recommendation made at the December meeting was passed to Defra the following day (12 December)
 The Commission Implementing Decision authorising Member States to revise their annual monitoring programmes was adopted, following European Parliament scrutiny, on 4 February. It came into force the same day.
You can download this Decision at http://eur-lex.europa.eu/JOHtml.do?uri=OJ:L:2013:035:SOM:EN:HTML
 The Agriculture and Food Minister (David Heath MP) proposed stopping testing healthy slaughtered cattle over 72 months of age from 1 March, this was agreed by the Parliamentary Under-Secretary for Health (Anna Soubry MP)
 An announcement to this effect from Defra is expected shortly, so keep an eye on the website.
 No change is required to UK law in order to implement the change as the current legislation (SI 2010/801) contains something called ambulatory references which automatically implement changes to named EU Regulations and Decisions into domestic law.
 Chris Walding
TSE Policy Manager
Food Standards Agency
Wednesday 20th February 2013
 I wonder how many low cost beef burgers David Cameron and indeed any of his government have eaten during the last few months, or even years? Below is just another newspaper report about the horse meat scandal.
As usual it's the most vulnerable who have been bombarded with suspect and
sub-standard horse meat in a range of cheap mince meat food items. Meals for school children, the elderly and institutional food is always at the bottom of the food chain, and its vulnerable customers suffer as a consequence. Families hit by the recession unable to afford expensive food items or cuts of meat will naturally buy the cheapest and what they can afford.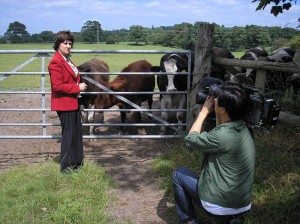 Its no good the current Chief Medical Officerl and David Cameron saying that beef products laced with horsemeat are safe, as the many meals consumed already by an unsuspecting public are impossible to test or verify their safety or even their origins. . They have been eaten!!!!
With this blog is a photo of me being filmed at Pitsham Farm where the fist BSE cattle were officially recognised in 1985. Thirty years later the food regulations are not stringent enough and the public are still being kept in the dark about what exactly is in their food?
The Telegraph.co.uk  Tuesday 12th Feb 2013
 Eating beef is safe, says David Cameron – but parents have to wait till April to find out if school meals are horse-free
Eating processed beef is safe, David Cameron said on Friday night, as he tried to quell the growing scandal of horse meat being sold as beef.
 By Christopher Hope, Victoria Ward and James Kirkup
The Prime Minister said it was "completely unacceptable", that horse meat had been sold in products labelled as containing only beef.
Owen Paterson, the environment secretary, was on Friday night returning from the west Midlands to London to take charge of the situation, amid speculation Mr Cameron had ordered him to do so.
Mr Paterson will on Saturday convene an emergency summit meeting of retailers, which have been asked to check their beef stocks for evidence of horse meat by next Friday.
Separately it emerged that parents will not find out if their children have been fed horse meat instead of beef for another two months because of the length of time needed to check stocks held by schools and hospitals, as well as retailers
Mr Cameron's words marked a significant hardening of the Government's attitude towards the crisis. At the regular Downing Street morning briefing, his spokesman had merely described the growing scandal as "distasteful".
 Tuesday 12th February 2013
HORSEMEAT IN UK BURGERS AND PIES 
I am shocked at the unfolding story regarding horsemeat disguised in low cost burgers and mince dishes which has flooded UK supermarkets and shops.
I am also not surprised, financial interests once again take precedence over human health.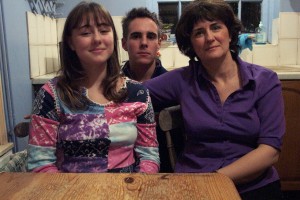 Below is a link to one of the many reports regarding the latest food scare in the UK.
 Thirty years since the first official diagnosis of BSE in UK cattle, the public are still being duped about what exactly is in their food.
I will continue to campaign for food safety and to make sure families and children across the UK and globe health and well being is paramount. However, large corporations with the backing of many powerful men and women in the establishment have their eyes firmly on profits instead of human health. They will also do everything they can to stop and block my investigations and exposure of the truth. I have been repeatedly ignored or dismissed by the very officials who must take responsibility for allowing sub standard horsemeat to feed our loved ones.
 The most vulnerable in society children, the elderly and our families should be protected, food must be top quality and never sub standard.
My boy Andrew said to me when he was dying of human BSE 'this must never happen to anyone else again.' In 2013 the UK another food scandal rocks the country and once again families have not been told the truth about the food they have fed their children.
 The same rhetoric that was spouted by Conservative Ministers during BSE is being spouted by Tory MPs in 2013.
 I wonder how many low cost burgers or lasagne type dishes has David Cameron and his family eaten over the last year?
 http://www.independent.co.uk/news/uk/home-news/horse-meat-found-in-british-supermarkets-may-be-donkey-8489030.html
 Tuesday 5th February 2013 
 In the USA leading experts in the field of Mad Cow disease are asking American physicians and medics to provide cadavers to test for CJD.
 I have campaigned for many years that all cadavers in the UK are routinely tested for human BSE. UK coroners are refusing to carry out this simple task and it will need a change of law in the UK for this to ever happen. This is another way of keeping the lid on the numbers of people in the UK who have been exposed to Mad Cow disease.
With this blog is a photo of Andrew with his grandmother, taken when my son was about ten years old when infectious material from BSE cattle was flooding the food and medicine chain.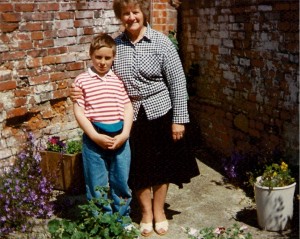 See below request sent out to doctors across the USA. There have been increasing reports of young people in their teens, twenties and thirties succumbing to CJD, so far the US authorities are stating that all these cases are to do with Sporadic CJD and nothing to do with BSE exposure. The families are not so sure with many of them contacting me with their concerns and tales of subterfuge and intimidation by the US health authority.
Cattle in Washington and California have been diagnosed BSE and with the millions of cattle eaten every year in America only a few thousands are annually tested for BSE.
Before BSE only a handful of younger patients died of sporadic CJD worldwide in the diseases 100 year history, now cases of much younger victims  are spiralling out of control.
The testing of cadavers is another way of covertly monitoring CJD in the population, to find out just how many people may be carrying, incubating or dying of the disease. Will any of these findings in the USA be made public and open to independent scrutiny?
Human BSE has not gone away and continues to maim, disable and destroy lives and families. The UK Prime Minister asks for transparency and justice in African states, and yet David Cameron and his party continue to veto news articles about BSE and are distancing themselves from Mad Cow disease and its ongoing human toll. Where is the justice and transparency for victims of vCJD and their families?
 NPDPSC Gambetti pleading for more autopsies on suspect CJD cases:
 The National Prion Disease Pathology Surveillance Center (www.cjdsurveillance.com) Supported by the Centers for Disease Control and Prevention (CDC)
Dear Clinician:
The National Prion Disease Pathology Surveillance Center (NPDPSC) monitors the occurrence of prion disease through characterization of brain tissue pathology from cases clinically suspected of Creutzfeldt-Jakob disease (CJD). As the director of the NPDPSC, I want to make you aware of the following, which may be helpful in your work with current and future cases of suspected CJD:
* The 14-3-3 and Tau tests performed on cerebrospinal fluid do not definitively diagnose CJD and other prion diseases.
* Autopsy provides the only method to firmly diagnose CJD and to fully classify the etiology of CJD (sporadic, familial, or acquired by infection as in iatrogenic, or variant CJD). Autopsy also allows for the identification of atypical cases and possible novel sources of infection such as chronic wasting disease of elk and deer.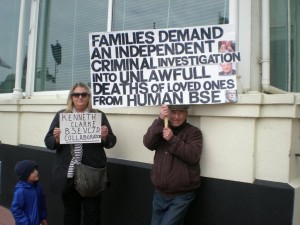 * Autopsies help to further our understanding of CJD. Tissues acquired at autopsy by the Center are made available to laboratories to do prion research.
* Ideally, autopsies should be performed within 24 hours post mortem. However, NPDPSC has successfully diagnosed cases autopsied up to seven days post mortem.
* NPDPSC offers a free autopsy coordination service. We make all of the arrangements, including locating the pathologist, arranging for transportation if necessary, and coordinating with the funeral home. NPDPSC will cover all costs associated with the autopsy.
* Pre-arranging the autopsy with NPDPSC can alleviate some of the stress on the family and can result in a more rapid and efficient autopsy process. NPDPSC staff are available to make autopsy arrangements at any time after the diagnosis of suspected CJD has been made.
* Our autopsy network includes major health centers throughout the United States. In most cases, an autopsy can be arranged and completed within 24 hours, including any necessary transportation. In the event of any delays (usually caused by weekend or holiday hours), the family will always be informed of the status.
* Embalming and viewing are still possible after a cranial autopsy is performed. NPDPSC staff members are available to consult with funeral homes to insure that families can still have their desired memorial services.
* Because of IRB regulations, results are reported to a clinician designated by the family. This facilitates answering questions and discussing any appropriate next steps with family members.
* If the autopsy shows that the patient does not have CJD, NPDPSC can assist families who would like further evaluation and a final diagnosis.
To make autopsy arrangements, or for more information about the autopsy program, please contact our autopsy coordination team at 1-216-368-0587.
Thank you for helping us to further our understanding of this significant health concern.
Sincerely,
Pierluigi Gambetti, M.D.
Professor and Director
National Prion Disease Pathology Surveillance Center
Case Western Reserve University
MAILING ADDRESS
Institute of Pathology
Division of Neuropathology
Case Western Reserve University
2085 Adelbert Road
Cleveland, Ohio 44106-4907
Telephone –
http://www.cjdfoundation.org/webfm_send/58
Wednesday 30th January 2013
BSE continues to afflict cattle across the globe, as this latest report from Brazil highlights. During the last few years I have been contacted by many families in South America whose loved one has died of all the symptoms of vCJD. With this blog is a photo of my Andrew aged four years old and another of Kate Richer during a family holiday on a farm in the UK. Kate died of vCJD in her early twenties. There is also a photo of me being filmed at Pitsham Farm West Sussex, UK where the first recorded cow with BSE died December 1984. My Andrew was just 15 months old.
Brazil BSE ban to stay
XAVIER PORTER27 Jan, 2013 04:00 AM
BRAZIL's issues with bovine spongiform encephalopathy (BSE) are not going away in a hurry.
Since the announcement of its first case of BSE, describing it as "atypical" on December 7, 10 countries have imposed full or partial bans.
Many export and import countries were concerned about the two-year delay between when the BSE cow was first tested and the finding which was only released in early December, 2012.
The concerns raised by these countries has now resulted in Brazil's government and the World Organisation for Animal Health (OIE) to further investigate Brazil's transparency in their BSE surveillance system and testing processes.
The following are the countries who have introduced partial and full bans since the announcement South Korea, China, Japan, South Africa, Saudi Arabia, Peru (full ban for 90 days), Chile, Jordan (only beef from Parana State), Taiwan (processed beef-only) and Lebanon (Parana State).
The combined export volume of these countries equates to 150,000 tonnes of beef per year or 12.5 per cent of Brazil's total exports.
The export opportunities for Australia may be limited due to the other cheaper beef supply countries, with FMD (foot and mouth disease) beef, that export to the same countries as Brazil.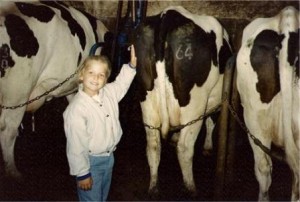 Russia being the potential exception for Australia due to the heavy tariffs imposed on countries like India at 31pc duty, its annual import needs of 220,000t of beef could prove to be a boon for Australian exporters.
Brazil makes WTO threat
On December 21, Brazil threatened to take action through the World Trade Organisation (WTO) unless the countries that have imposed bans on Brazilian beef reverse their decisions by March.
These actions had the opposite impact, with five additional countries imposing bans since the WTO threat was announced.
There is no doubt the initial response by Brazil was to try to as quickly as possible play down the impact of the BSE case and to 'pull into line' the importers that had banned Brazilian beef by threatening to take them to the WTO.
But instead raised further concerns by more countries about Brazil's BSE surveillance procedures, with more country's asking the same question why was there a two-year delay on results being made known?
The US Ranchers-Cattlemen Action Legal Fund (R-CALF) raised directly with the OIE their additional procedure concerns about the long delay between the confirmed two positive tests six months to be exact.
After the brain sample tested positive in mid-2012, it was sent to the OIE reference laboratory in the United Kingdom, where it again tested positive for BSE on December 6, 2012.
Officials allegedly claim the long delay between the two primary tests was due to a combination of a work overload at the testing laboratory and OIE rules that caused Brazil to lower the priority of testing the suspect cow.
BSE audits to be conducted
On January 5, Brazil's agriculture ministry confirmed the country's beef industry would be thoroughly audited.
State government teams would be sent to beef producers to ensure procedures to safeguard cows' health were being properly followed.
A review on all operational procedures would be made in accordance with OIE guidelines.
Ministry of Agriculture international relations secretary Celio Porto said the audit will start by looking at what possible failures may exist in the fight against BSE.
This decision seems to be made on the back of the OIE scientific committee announcing it will examine Brazil's BSE risk status and conduct an audit next month.
The decision by the OIE to do this audit seems to be related to R-CALF questioning of not just Brazil's BSE surveillance systems but also the OIE's procedures.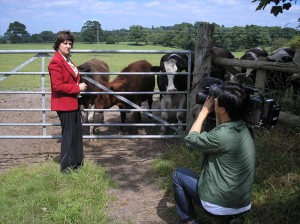 R-CALF regards the two-year delay as a symptom of the failure of the OIE's global system that they believe incorrectly assumes foreign countries, particularly developing countries, have the same means, commitment and capabilities as the US to control and eradicate diseases.
The OIE annual meeting is to be held in May at which the findings of their Brazilian audit and any recommendation would be tabled and considered.
In essence, the credibility of not only Brazil's BSE surveillance system has been questioned but also the OIE's global system.
A negative OIE review would be disastrous for Brazil, which could lead to potentially more bans from import countries or at best the current bans remaining in place for an extended period.
It would seem obvious to me that no country is likely to remove bans before May until the findings of the OIE review are made public.
The message is clear those countries that have imposed bans are needing transparency in the current Brazil BSE surveillance system and a credible reason why there was a two-year delay in the findings.
Russia to review its position
Russia's decision to wait and evaluate the situation is based on the comforting fact that back in 2011 Russia imposed bans on three Brazilian States Mato Grosso, Parana, Rio and Granda do Sul.
These bans are still in place and Parana, which was the State that the atypical case was found in, has not shipped beef to Russia in almost 18 months.
The concerns at the time related to sanitary issues and since then 85 export establishments from these three States have been prevented from exporting.
The need for transparency in any countries BSE surveillance system and testing processes can not be underestimated and Brazil is no exception.
An independent and credible body, such as the OIE, is critical to ensure that all importing countries can see correct procedures have been followed and similar occurrences won't be repeated.
Until these concerns are met, Brazil's beef exports future among the 10 countries with bans in place will remain uncertain.
http://www.stockandland.com.au/article.aspx?id=2643785
Friday, December 07, 2012
ATYPICAL BSE BRAZIL 2010 FINALLY CONFIRMED OIE 2012
http://bse-atypical.blogspot.com/2012/12/atypical-bse-brazil-2010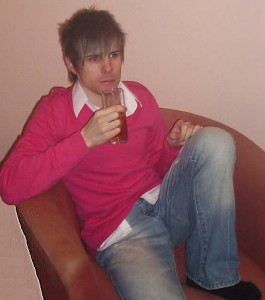 Tuesday 22nd January 2013
Check out  the shocking facts and photos on this youtube link below, which shows how and when people can contract vCJD, the human form of mad cow disease. We face a ticking health time-bomb not just in the UK but globally. The UK government and the politicians I name and shame on this website allowed BSE infected beef to bombard the human food and medicine chain for over a decade through the 1980s and 1990s. Despite knowing that cjd could be transmitted to humans via infected BSE meat.
 http://www.youtube.com/watch?v=UUv-T2x4o9c
Wednesday 16th January 2013
 BSE in cattle is still occurring world wide, and cattle are developing the disease that have never been reared or seemed to have had any connections with the UK. 
Despite this lethal disease still being found in cattle herds, surveillance for BSE is becoming less stringent as this snip from a recent report published from Canada highlights. Once again the monetary cost is high-lighted, human health always comes a poor second. The most important sentence for me was:
 Uncertainties remain regarding the implications of these atypical cases for both the human food supply and the animal feed chain.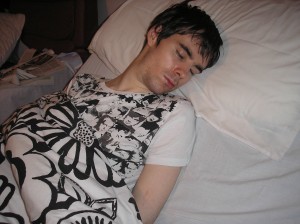 Managing Future Risks from BSE and other Emerging Issues
Summary Report of a Foresight Exercise
Background Canada's cattle industry experienced a severe shock with the finding of several cases of Bovine Spongiform Encephalopathy (BSE) in native-born cattle starting in 2003. The first case in a Canadian-born animal was reported in May 2003. Since then, a total of 19 cases of BSE have been found in Canadian cattle, with the latest case detected in February 2011 in a dairy cow born in 2004.
Lucrative export markets proved fragile resulting in very significant economic losses despite the industry's success maintaining reasonable stability in domestic markets. The cost of market closures and the subsequent actions taken to sustain the Canadian cattle and beef industries has been variously estimated to exceed $10 billion.
Seventeen of Canada's BSE cases (10 dairy, three beef-cross and four beef) were of the "classical" type of BSE (c-BSE), the form responsible for the vast majority of cases in most BSE-affected countries. The other two (both beef animals) were "atypical" cases as they occurred in significantly older animals, but had slightly different biochemical characteristics from the classic form. Observations in other BSE-affected countries and ongoing research indicate that atypical cases might represent spontaneous forms of BSE. Uncertainties remain regarding the implications of these atypical cases for both the human food supply and the animal feed chain.
While the situation has improved significantly, Canada faces ongoing challenges to the design and costs of its BSE prevention programs and to international recognition of its BSE status:
BSE surveillance in Canada has declined from 55,000 animals tested in 2007 to about 35,000 animals per year more recently.
The Food Standards Agency (FSA) is going to advise the UK Government to stop testing older slaughtered cattle for BSE. This report and its recommendation (see below) was issued just before Christmas when the press, public were too busy with holiday preparations to notice this significant policy decision being pushed forward. 
  Cattle like humans can incubate, silently carry the disease or be asymptomatic whilst still being lethal and infectious to human health.
 No doubt when this recommendation to withdraw BSE testing of older cattle is implemented, that too will come during a busy news or holiday period, so that the policy can be pushed through without  the publics knowledge or understanding. An underhand tactic used by Whitehall to make sure David Cameron's government continue to bury bad news or any association with BSE and its lethal human pathogen vCJD. BSE as a disease inUKcattle has not gone away and its lethal human pathogen vCJD continues to kill, disable and destroy families' across the UK and worldwide.
I continue to meet families and 'living victims' of vCJD and see first hand the lethal consequences of BSE infected material being allowed into the human food and medicine chain.   
As a heart- broken mother who lost her only son to vCJD just a few short years ago, how dare the Food Safety Agency say it's now safe to withdraw  BSE testing of ageing slaughtered cattle. No doubt the BSE untested over 72 month cattle will find its way into the lower end of the food market and be used once again to feed our most vulnerable. This happened at the height of the BSE scandal during the 1980s and 1990s, when school meals, meals on wheels, hospital patients, institutions the military and police catering were bombarded with BSE cattle remains. This is why hundreds of people who consumed those meals died of vCJD, thousands more have been disabled through medicines made from those diseased cattle, and millions more of us could be carrying the disease. 
I am dismayed that whilst people continue to be disabled and die of the human form of mad cow disease,  that the Food Standards Agency have not thought about the long term repercussions to human health in the coming years.  With this blog is a photo of a Father Christmas that my son Andrew made age six in 1988, my son was unlawfully killed due to BSE infected material given free reign into the human food and medicine chain. The FSA's recommendations will mean more people like my Andrew will be fed BSE infected beef and medicines. 
 Accepted November 19, 2012. Published Online First 18 December 2012
Veterinary Record2012;171:635 doi:10.1136/vr.e8541
News and Reports
BSE FSA to advise that BSE testing of healthy slaughter cattle can be stopped
THE Food Standards Agency (FSA) is to advise the Government that the testing of all healthy cattle aged over 72 months for BSE can be stopped. At its meeting on December 11, the FSA's Board agreed that the testing of this cohort of healthy cattle was no longer necessary, provided that other existing safety controls …