Monday 24th June 2013
With this blog is a photo of vCJD victim Kate Richer on holiday at a UK farm, she is pictured with cows which she helped to milk during her vacation. Kate died just 12 years later of Human BSE. Also a photo of me being filmed at Pitsham Farm West Sussex UK where the first UK cow was officially recognised with BSE in 1985, but was kept secret.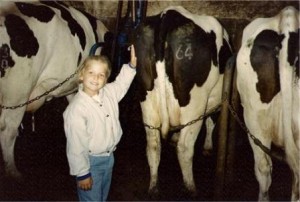 A MAD cow expert has raised the alarm over beef imports from Europe,
urging Australia not to "lower its guard" against the brain-wasting disease
http://www.adelaidenow.com.au/news/world/mad-cow-alarm-raised-over-european-beef-imports-to-australia/story-fnd11ay0-1226655515459
.*
Neurology professor Colin Masters, executive director of the Mental Health
Research Institute at the University of Melbourne, has warned that some
British cattle are still contracting mad cow disease.
People who eat beef contaminated with bovine spongiform encephalopathy
(BSE) risk dying from a human variant of the brain-wasting illness.
"There still are a few animals detected in the UK with BSE," he told News
Limited yesterday.
"The question is: where are they getting it from?
"I do think they've got it largely under control but we're not completely
sure it's 100 per cent safe.
"We don't want to lower our guard."
Australia has never had a case of BSE, but has lifted its blanket ban on
beef imports from countries with a history of mad cow disease.
Professor Masters – an eminent scientist who has advised both the
Australian and British governments on mad cow disease – told a Senate
inquiry into beef imports that Europe's horsemeat contamination scandal
exposes a "weak link" in certifying imports.
"To a large extent, we are dependent on certifications from countries of
origin that their exports (and our imports) are BSE-free," his submission
states.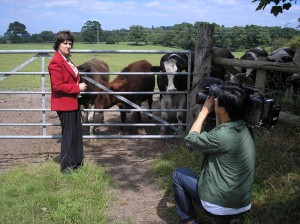 "But this appears to be the weak link in the chain, as illustrated recently
with the widespread mislabelling of horse meat product in Europe.
"The technical difficulty in detecting BSE prions makes complete assurance
of freedom of contamination very challenging.
"It would be prudent to adopt a very conservative approach when it comes to
importing beef products from countries associated with endemic BSE."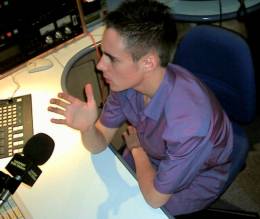 Professor Masters chaired the National Health and Medical Research Council
(NHMRC) committee of experts on Transmissible Spongiform Encephalopathies,
which include "mad cow" disease, until its closure last year.
He also advised the British government from 2000-2003, in the wake of the
BSE emergency which destroyed a third of Britain's cattle herd.
The cattle contracted BSE by eating food made from the rendered remains of
cows.
Professor Masters said Australia had pioneered the cannibalistic feed
practice in the 1950s, as the protein-rich meal made calves grow faster.
Australian farmers found the meal too expensive compared to grain and grass
– but Europeans embraced it for their intensive farming.
The practice has since been banned in Australia and Europe.
"We don't feed cattle to cattle or sheep to sheep," Professor Masters said.
But he said Australian farmers could feed dead pig to pigs, which cannot be
infected with the same prions that cause BSE in cattle or scrapie in sheep.
"It is still possible to have a sick pig go into the rendering process and
be fed back to other pigs," he said.
"We call it industrial cannibalism.
"The argument is there's no risk (with pigs) … but clearly it's something
I'd want to keep an eye on."
The Senate inquiry was called after News Ltd revealed in February that
Australia had reopened the door to beef imports from Europe.
Food Standards Australia New Zealand ruled that consumers have a
"negligible" risk of catching the BSE from Croatian or Dutch beef.
But the Europeans are still waiting for the federal Agriculture Department
to issue import certificates.
New Zealand and Vanuatu – both BSE-free – have been the only countries
allowed to sell beef in Australia since the 2001 ban.
Published June 2nd 2013
Monday 17th June 2013
Four cases of CJD in a hospital in Canada, and two more cases investigated by the Canadian Health Authorities, highlights a ticking health time-bomb. See newspaper link below.
A health worker leaked information to the Canadian Press that at least four people at a hospital in the FraserValley region of British Columbia, are victims of Human BSE.  A hospital spokesperson has denied this allegation. With this blog is a photo of Andrew during the terminal stage of vCJD, with his friend. My son could no longer walk and had just a few months to live, killed by HUman BSE.
Before BSE infected beef bombarded the global food and medicine chain, one in a million elderly people over 65 years, succumbed to sporadic or classic CJD. Clusters or groups of sporadic CJD is impossible as by its name and nature the disease is spontaneous and 'one off.'
These clustering of cases point strongly at some common environmental source for these individuals to all become symptomatic at roughly the same time. I would like to know the ages of the victims, their occupations and if they have received or given any blood. I would also be curious to see if they had connections to the UK.  The heavy handed approach of the Canadian authorities and the secrecy surrounding these patients does nothing to allay anxieties. I understand confidentiality to protect the patient is important, but the Canadian Health Department has kept their ongoing investigations into the outbreak quiet. Thank goodness the health worker had the determination to tell the truth.
As one expert in CJD told me 'Cases of vCJD Human Mad Cow Disease in older people could well present like sporadic CJD or other forms of dementia.'
I hope the families of the victims push strongly for as many tests as possible, here in the UK there has been a definite manipulation of the numbers of people who have developed vCJD ( human BSE). Families should be supported in their wishes to know the facts and not be lied to!
It's more convenient for the authorities to label a person dying of dementia, or sporadic CJD than Human Mad Cow Disease, as this has financial impact on the agriculture and food industry. Profit is always paramount, human health secondary to making bucks!
http://www.vancouversun.com/health/Creutzfeldt+Jakob+disease+being+probed+Fraser+Valley/8528855/story.html
Thursday 6th June 2013
http://www.youtube.com/watch?v=_Qn6kVG8NiI
Check out this informative piece on youtube from Emma Manley about CJD. It shows starkly with brain scans the terrible damage that CJD and vCJD wrecks on a once healthy brain. Here is a photo of my 24 year old son Andrew, just a few weeks before he died totally disabled by vCJD, human BSE.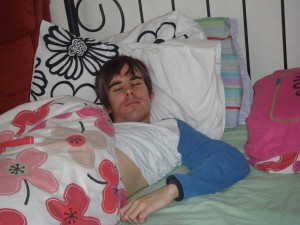 The piece on Youtube features one of the many demonstrations this campaign has taken to Number Ten Downing Street.
Including graphic photos of my son and other young vicitms during their final days and gasps, young bodies and lives destroyed  due to the Human form of Mad Cow Disease. It made me weep anew for so many lost lives and stolen futures, through the greed and corruption of the Uk Government during the 1980s and 1990s.
http://www.youtube.com/watch?v=_Qn6kVG8NiI
Friday May 31st  2013 
On the birth of my daughter Emma in 1990, her six and half year old big brother Andrew, presented her with a flowering pink cactus, which he had brought with his pocket money.
I remember how proudly Andrew brought the plant into the maternity hospital and gave his first gift to his little baby sister. Andrew was dressed in his school uniform, which was always a little too big, his smile reaching to the stars as he cuddled Emma and talked about all the wonderful things they would do together in the coming years.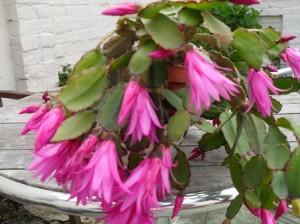 Every year for the months of April and May the cactus flowers and reminds me of my wonderful son before he was struck down with human BSE (vCJD). Andrew never had time to fully flower, mature; he has lost so much, so many years of love and life. He may well have married, had children, a whole generation of people has been wiped out with the unlawful death of my only son.
The flowering cactus see attached photo, is now twenty three years old, next year it will be older than my son. The passing of time doesn't heal the pain of loosing Andrew to such a cruel and avoidable man made disease.
I remain determined to expose the truth behind BSE and its human pathogen vCJD and will campaign till my last breath on behalf of my late son, and all victims of the Human form of Mad Cow Disease. Time does not heal and I will never forgive or forget. Those responsible for unleashing BSE on the human population and killing my son, are in my sight.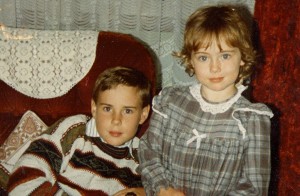 I have now completed my book, titled Who Killed my Son? It will be published in the near future. It reveals the corruption that led to Andrew's death and how the UK community was force fed toxic BSE infected beef via food and medicine for over a decade, and how this lethal material was also exported worldwide.
 Thursday 23rd May 2013
Below are questions that my MP Mike Hancock asked on my behalf regarding vCJD and blood safety. At the moment no family member in the UK affected by vCJD can have their genotype tested (a simple blood test) or their blood screened for the rogue prions that cause human BSE.
I have tried repeatedly to get my genotype tested and each time the UK department of health refused me this simple painless blood test. My only son died of vCJD so why can't I know my genotype? I must be either MM or MV individuals from both groups have succumbed to the human form of Mad Cow Disease.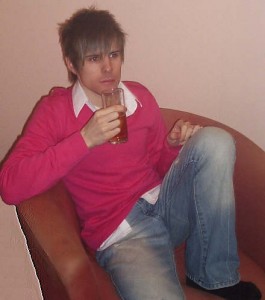 At the moment government medics are selectively screening individuals in the UK for vCJD using an individual blood screening prototype test at the Prion Unit, Queens SquareLondon. This test was developed by Professor John Collinge and his team from the Medical Research Council. This test has also been withheld from parents, siblings and family members who have lost a loved one to vCJD.
Surely it would be of up-most importance for medical research into vCJD, if all family members who so wish are screened for their genotype and Human BSE?. This data would provide much needed answers to scientists, families and of course the UK population about BSE origins, and reasons why people develop symptoms. It would also expose how many of us could be 'silent carriers' of vCJD.
Unfortunately the replies from Department of Health are nothing new and as always carefully worded to reveal little of the true situation.
Subject: [CJDVoice] CJD BLOOD SCREENING, DONORS, AND SILENT CARRIERS House of Commons Written Answers 16 May 2013
Mr Mike Hancock: To ask the Secretary of State for Health (1) when screening for vCJD will be available to families who have been affected by it; [155371]
(2) when he proposes that a vCJD blood screening test will be implemented to screen all UK blood donors. [155374]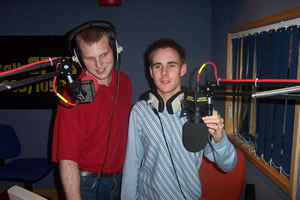 Anna Soubry: At present, there are no validated blood screening tests for variant Creutzfeldt-Jakob disease. The Department, together with the United Kingdom blood services, continues to monitor scientific research and development in this area.
Mr Mike Hancock: To ask the Secretary of State for Health (1) how many silent carriers of vCJD there are in the UK; and how many of those could be potential blood donors; [155372]
16 May 2013 : Column 365W
(2) what his latest estimate is of the number of people in the UK who may be unknowing carriers of vCJD. [155373]
Anna Soubry: A recent study of stored tissue samples, published in the Health Protection Report in August 2012, found abnormal prion protein in 16 appendices out of 32,441 samples. This suggests a prevalence of about one in 2,000, which remains statistically consistent with results from an earlier appendix survey.
This estimate measures the prevalence of abnormal prion protein in appendix tissues within the population covered. We cannot know for certain whether this is a good indicator of risk in relation to potential blood-borne routes of infection, such that blood taken from donors with abnormal prion protein in appendix tissue would transmit prion infection. However, risk assessments, prepared for the independent scientific Advisory Committee on Dangerous Pathogens (ACDP), are based on the presumption that this could occur. In February 2013, ACDP agreed and published an updated variant Creutzfeldt-Jakob disease (vCJD) and blood components risk assessment, which takes into account the recent prevalence study data. A copy of this document has been placed in the Library, and is publicly available on the Department's website.
The prevalence of infective blood donors remains unknown. Not all individuals in the study would be of an age eligible to donate blood, nor is it clear whether presence of abnormal prion protein in tissues such as the appendix indicates that the blood of such a donor would transmit vCJD. Precautionary measures are assessed in the context of the fundamental uncertainties about prevalence.
http://www.publications.parliament.uk/pa/cm201314/cmhansrd/cm130516/text/130516w0002.htm#13051676000086
Summary results of the second national survey of abnormal prion prevalence in archived appendix specimens
In April 2008, the Spongiform Encephalopathy Advisory Committee (SEAC) considered available prevalence data for variant Creutzfeldt-Jakob Disease (vCJD) in the British population and advised that a second appendix survey, using the same approach as a previous appendix tissue survey [1] on samples from the 1941 to 1985 birth cohort, be undertaken to further refine the estimate for the prevalence of subclinical infection [2].The second unlinked anonymous survey of the prevalence of abnormal prion protein in archived appendix tissues has now been completed and this summary provides an update to the interim results published in September 2011 [3,4].
The survey examined appendices by immunohistochemistry from operations conducted between 2000 and 2012 and collected from 41 hospitals throughout England. Abnormal prion accumulation was detected within the follicular dendritic cells of 16 appendices out of 32,441 suitable samples examined. None of the positive appendices have come from the 176 known vCJD cases in the UK. In line with the interim findings, the final overall prevalence estimate, 493 per million (95% Confidence Interval (CI): 282 to 801 per million), remained statistically consistent with results from the earlier appendix survey (237 per million, 95%CI 49 to 692 per million) which examined samples from operations performed between 1995 and 1999 [1]. The prevalence estimates by birth cohort were 733 per million (95% CI: 269 to 1596 per million) in those born between 1941 and 1960 and 412 per million (95% CI: 198 to 758 per million) in those born between 1961 and 1985: these results were also in line with the interim findings [3,4].
The survey was conducted by a collaboration of the HPA, the Department of Neurodegenerative Diseases at the UCL Institute of Neurology, the Animal Health and Veterinary Laboratories Agency, the National Creutzfeldt-Jakob Disease Research and Surveillance Unit, the Histopathology Department of Derriford Hospital in Plymouth, and the MRC Prion Unit.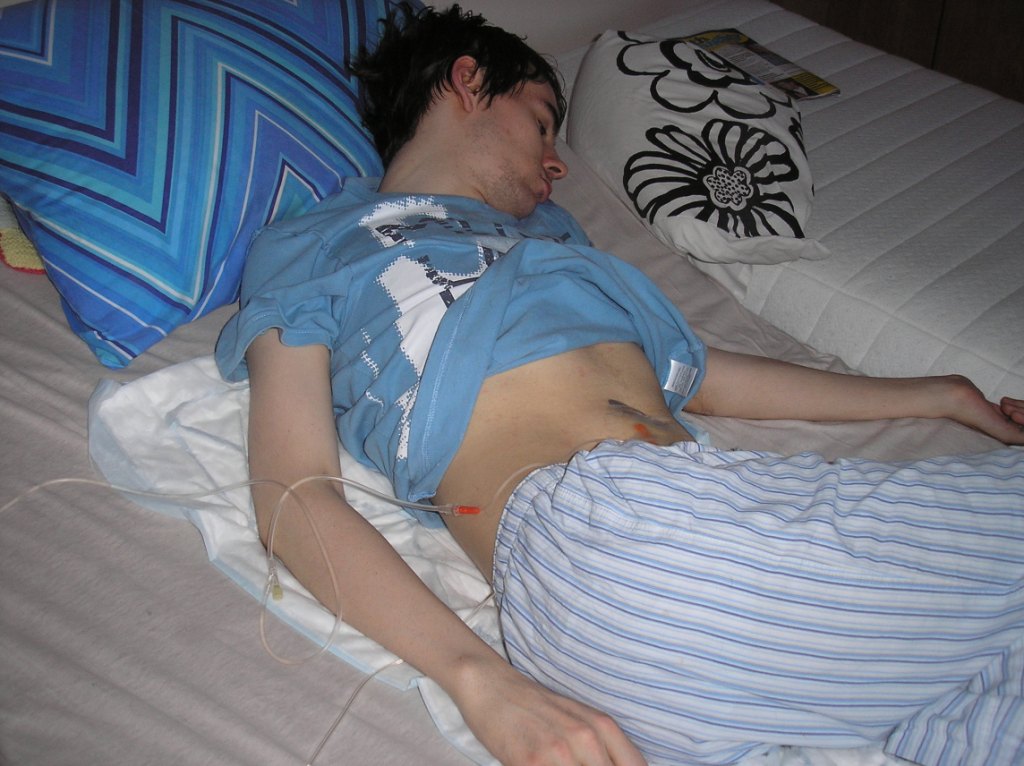 The final survey results have been considered by the Transmissible Spongiform Encephalopathies Risk Assessment Sub-Group of the Advisory Committee on Dangerous Pathogens, the successor to SEAC [5]. In summary, the estimated prevalence range largely overlaps that from the first survey, but is narrower with a higher central estimate (around 1 in 2000 compared with around 1 in 4000). The new survey also demonstrates the presence of prion protein across a wider birth cohort than previously.
The hypothesis that the prevalence of abnormal prions found in both appendix surveys to date is linked to the epidemic of BSE in cattle in Britain can be tested directly by studying further appendix samples archived prior to the BSE outbreak and samples from those born in 1996 or later by which time measures had been put in place to protect the food chain [5].
References
1. Hilton DA, Ghani AC, Conyers L, Edwards P, McCardle L, Ritchie D, et al. Prevalence of lymphoreticular prion protein accumulation in UK tissue samples. J Pathol 2004; 203: 733-9.
2. Spongiform Encephalopathy Advisory Committee (SEAC). Position Statement. Prevalence of subclinical variant Creutzfeldt-Jakob Disease infections. August 2008. SEAC position statement.
3. HPA. Interim data from the current national survey of abnormal prion prevalence in archived appendix specimens. September 2011. Health Protection Report 5(36). Available at: http://www.hpa.org.uk/hpr/archives/2011/news3611.htm#cjd.
4. HPA. Creutzfeldt-Jakob disease (CJD) biannual update (2012/1). February 2012. Health Protection Report 6(6). Available at: http://www.hpa.org.uk/hpr/archives/2012/hpr0612.pdf.
5. Advisory Committee on Dangerous Pathogens (ACDP) TSE Risk Assessment Subgroup. Position Statement on occurrence of vCJD and prevalence of infection in the UK population. July 2012. Available at:
http://www.dh.gov.uk/ab/ACDP/TSEguidance/DH_125868.
http://www.hpa.org.uk/hpr/archives/2012/news3212.htm#bnrmlprn
Tuesday 21st May 2013 
Daily Mirror
Mad Cow Alert patient treated in hospital for suspected CJD
http://www.mirror.co.uk/news/uk-news/mad-cow-disease-alert-patient-1901555
I am quoted in this article, a man believed to be suffering from CJD from Chichester, West Sussex, has been revealed in a very short statement from the Health Protection Agency.
My thoughts and prayers are with this man and his family.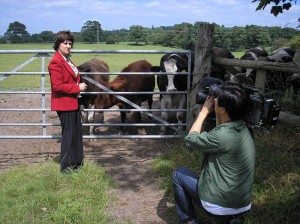 The first officially recognised cow to be diagnosed with BSE came from Pitsham Farm near Midhurst West Sussex.  This farm is just a few short miles from Chichester and only twenty five miles from our home in Southsea. See the photo with this blog of me being filmed at Pitsham Farm, Sussex.
I am very concerned about the way this case has been treated by the UK HPA, as the messages they are sending out regarding this patients diagnosis is unclear and attempts by the media to speak to officials has been met with a brick wall. This is very suspicious and typical  of how this latest government deals with cases of human BSE. Hide and conceal is the operative word.
Misdiagnosis in older people can occur and this is used by the UK government to hide the true numbers of people dying of human BSE.
Andrew and I use to spend a lot of time in Chichester shopping and often had a meal in the town.  As his mother I would ask the family affected by this terrible disease, to contact me off the record so we can have a confidential chat and of course for me to offer my support and knowledge about a man made disease that was entirely preventable in humans.
Thursday 16th May 2013
Below is an article from a UK newspaper, I would dispute some of the facts mentioned, the most recent cases of vCJD and my son Andrew were infected during the mid to late 1990s, well after so called safety measures such as the Specified Offal Ban (1989) were passed.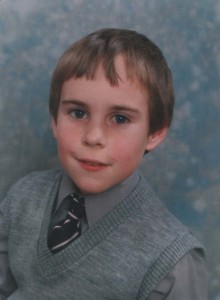 The SBO ban was supposed to eliminated brain and spinal cord material from infected BSE cattle entering the human food chain. I was told by experts at the Medical Research Council that my son ' Andrew was probably infected in the 1990s.'  In view of my total veto on beef products from Andrew's meals (1988 onwards)  his death due to human BSEin December 2007,  highlights how every area of human food and medicine was  saturated with bovine material from infected UK BSE herds.
With incubation of human BSE believed to be upwards of 45 years its impossible for anyone to say just how many more people will die of vCJD in the future. With latest research from the UK Health Protection Agency,  it has been estimated that many tens of thousands of the UK population are silently carrying vCJD experts unsure how many will succumb to the deadly disease in the future.   Many of these ' carriers' will be blood donors, with the potential to pass the disease onwards through blood and medicines.
VCJD the human form of Mad Cow Disease has not gone away and continues to maim, disable and affect thousands of people across the UK and within our global community.
http://www.heraldscotland.com/news/home-news/warning-of-mad-cow-disease-threat-to-blood-transfusions.20977106
Warning of mad cow disease threat to blood transfusions
Ben Riley-Smith Reporter Monday 6 May 2013
patients could contract the human form of Creutzfeldt-Jakob Disease (CJD) from blood transfusions because current tests cannot detect a dormant strain of the virus, a leading scientist has warned.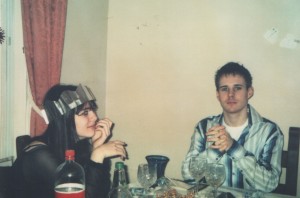 patients could contract the human form of Creutzfeldt-Jakob Disease (CJD) from blood transfusions because current tests cannot detect a dormant strain of the virus, a leading scientist has warned. Custom byline text: Ben Riley-Smith Professor Marc Turner, medical director for the Scottish National Blood Transfusion Service, said shortfalls in technology mean blood donors are not screened for the passive form of variant (vCJD), otherwise known as mad cow disease.
Some 2500 Scots are estimated to be "silent" carriers of defective proteins that have caused people to develop the deadly brain-wasting illness, which can kill sufferers in 12 to 18 months.
The lack of understanding about the variant form means it is impossible to know which carriers of the proteins – known as prions – will go on to develop the disease, or if new cases will emerge.
However, UK Government experts fear one in 20,000 Britons carry a dormant form that could be passed on in blood donations.
Mr Turner said: "We know vCJD can pass through blood transfusion… what's unknown is whether what we've done collectively so far in terms of precautionary measures has been enough to mitigate the risk of transmission. The key issue is whether [donors] have any evidence of infection in their blood.
Unfortunately it has proved very technically demanding to develop a vCJD blood test due to the very low levels of abnormal prions you might find in the blood of such individuals."
Mr Turner said most people over the age of 16 or 17 would have been exposed to BSE in the food chain, especially during the 1980s, and warned that in principle those exposed could have been infected with a form of vCJD.
He said these kind of diseases could have an incubation period of up to 50 years but there was no certainty the dormant form would ever become active.
The comments follow reports that up to 1000 people could die from the disease through infected blood given to them in hospitals, according to a risk assessment by the UK Government's Health Protection Analytical team. The total death toll from vCJD currently stands at 176.
Last month Nick Baxter, 65, the founder and former chief executive of leading Scottish social care charity Cornerstone, died after contracting sporadic CJD, one of four forms of the disease. Mr Baxter did not have the human form of mad cow disease.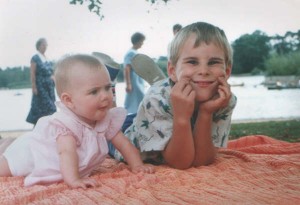 Politicians and experts said the findings in the Government's report were worrying and called for nationwide screening of blood donors to be established.
Asked if he wanted to see such a system, Mr Turner said: "If we can get a test which we know is sensitive enough to pick up people who are incubating the illness and specific enough not to falsely identify positive people then yes, that would be clearly a good thing."
http://www.heraldscotland.com/news/home-news/warning-of-mad-cow-disease-threat-to-blood-transfusions.20977106