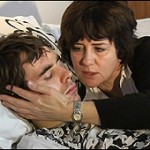 In 2007 my beloved son Andrew died from vJCD aged just 24. Since then I have created a campaign to find out how and why he died and who is to blame for this terrible disease. This is my blog containing much of the material I have collated and the history of the campaign.
Thursday 16th May 2013
Below is an article from a UK newspaper, I would dispute some of the facts mentioned, the most recent cases of vCJD and my son Andrew were infected during the mid to late 1990s, well after so called safety measures such as the Specified Offal Ban (1989) were passed.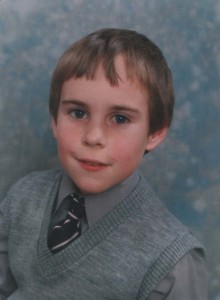 The SBO ban was supposed to eliminated brain and spinal cord material from infected BSE cattle entering the human food chain. I was told by experts at the Medical Research Council that my son ' Andrew was probably infected in the 1990s.'  In view of my total veto on beef products from Andrew's meals (1988 onwards)  his death due to human BSEin December 2007,  highlights how every area of human food and medicine was  saturated with bovine material from infected UK BSE herds.
With incubation of human BSE believed to be upwards of 45 years its impossible for anyone to say just how many more people will die of vCJD in the future. With latest research from the UK Health Protection Agency,  it has been estimated that many tens of thousands of the UK population are silently carrying vCJD experts unsure how many will succumb to the deadly disease in the future.   Many of these ' carriers' will be blood donors, with the potential to pass the disease onwards through blood and medicines. 
 VCJD the human form of Mad Cow Disease has not gone away and continues to maim, disable and affect thousands of people across the UK and within our global community. 
http://www.heraldscotland.com/news/home-news/warning-of-mad-cow-disease-threat-to-blood-transfusions.20977106
Warning of mad cow disease threat to blood transfusions
Ben Riley-Smith Reporter Monday 6 May 2013
patients could contract the human form of Creutzfeldt-Jakob Disease (CJD) from blood transfusions because current tests cannot detect a dormant strain of the virus, a leading scientist has warned.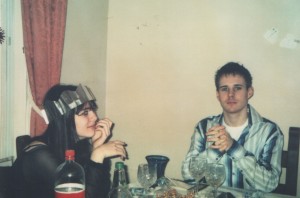 patients could contract the human form of Creutzfeldt-Jakob Disease (CJD) from blood transfusions because current tests cannot detect a dormant strain of the virus, a leading scientist has warned. Custom byline text: Ben Riley-Smith Professor Marc Turner, medical director for the Scottish National Blood Transfusion Service, said shortfalls in technology mean blood donors are not screened for the passive form of variant (vCJD), otherwise known as mad cow disease.
Some 2500 Scots are estimated to be "silent" carriers of defective proteins that have caused people to develop the deadly brain-wasting illness, which can kill sufferers in 12 to 18 months.
The lack of understanding about the variant form means it is impossible to know which carriers of the proteins – known as prions – will go on to develop the disease, or if new cases will emerge.
However, UK Government experts fear one in 20,000 Britons carry a dormant form that could be passed on in blood donations.
Mr Turner said: "We know vCJD can pass through blood transfusion… what's unknown is whether what we've done collectively so far in terms of precautionary measures has been enough to mitigate the risk of transmission. The key issue is whether [donors] have any evidence of infection in their blood.
Unfortunately it has proved very technically demanding to develop a vCJD blood test due to the very low levels of abnormal prions you might find in the blood of such individuals."
Mr Turner said most people over the age of 16 or 17 would have been exposed to BSE in the food chain, especially during the 1980s, and warned that in principle those exposed could have been infected with a form of vCJD.
He said these kind of diseases could have an incubation period of up to 50 years but there was no certainty the dormant form would ever become active.
The comments follow reports that up to 1000 people could die from the disease through infected blood given to them in hospitals, according to a risk assessment by the UK Government's Health Protection Analytical team. The total death toll from vCJD currently stands at 176.
Last month Nick Baxter, 65, the founder and former chief executive of leading Scottish social care charity Cornerstone, died after contracting sporadic CJD, one of four forms of the disease. Mr Baxter did not have the human form of mad cow disease.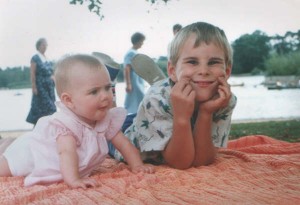 Politicians and experts said the findings in the Government's report were worrying and called for nationwide screening of blood donors to be established.
Asked if he wanted to see such a system, Mr Turner said: "If we can get a test which we know is sensitive enough to pick up people who are incubating the illness and specific enough not to falsely identify positive people then yes, that would be clearly a good thing."
http://www.heraldscotland.com/news/home-news/warning-of-mad-cow-disease-threat-to-blood-transfusions.20977106