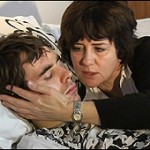 In 2007 my beloved son Andrew was unlawfully killed by  vJCD/human BSE, aged just 24. Since then I have created a campaign to find out how and why he died and who is to blame for this terrible disease. This is my blog containing much of the material I have collated and the history of the campaign.
Monday 15th May 2017
CATTLE IN SPAIN WITH MAD COW DISEASE
On the 28th April 2017  it was confirmed in that cow from Cantabria, Spain born in 2002 (aged 15 years old) was diagnosed with BSE. See report below from the Spanish Government.
Over 50 other animals in the same herd are at risk. The Spanish authorities state that it 'poses no risk to human health?' I am afraid that cattle do not develop BSE in isolation, what about the fields these animals have been grazing on?  What about the milk and butter that has already gone into the human food chain? Also what about the meat from other animals in the herd which is now in supermarkets and shops?
This diseased cow was 15 years old how long had it been ill?
Human BSE remains a deadly risk for us all and this new case of BSE in Spain, highlights that the disease has not gone away and continues to affect cattle globally and Human BSE continues to kill people.
As the report says below the origins are unknown, so how many other cattle in the area may be suffering from BSE but not showing symptoms when they enter the slaughterhouses?
The report below ends ;THIS EVENT IS RESOLVED' ??? HOW CAN IT BE RESOLVED BY THE DESTRUCTION OF ONE COW, WHEN 50 PLUS ARE AT RISK AND THE REST OF HERD MAY ALSO BEEN INFECTED.
— SPAIN OIE Bovine Spongiform Encephalopathy atypical L-type Camargo, CANTABRIA
Subject: SPAIN OIE Bovine Spongiform Encephalopathy atypical L-type Camargo, CANTABRIA
| | |
| --- | --- |
| | Bovine spongiform encephalopathy , Spain |

Information received on 12/05/2017 from Dr Valentín Almansa, Director General, Sanidad de la Produccion Agraria, Ministerio de Agricultura, Alimentación y Medio Ambiente, Madrid, Spain
Source of the outbreak(s) or origin of infection
Epidemiological comments
On April 28th, 2017, the Central Veterinary Laboratory at Algete (National Reference Laboratory for transmissible spongiform encephalopathies accredited under UNE-EN ISO/IEC 17025:2005) received a brainstem sample suspected to be BSE-positive from the regional accredited animal health laboratory of Cantabria (official regional laboratory) after a positive result was obtained through the Bio-Rad TeSeE SAP rapid test.
The National Reference Laboratory undertook the confirmatory tests authorized according to Regulation (EU) No. 1148/2014. The selected assays associated were Western blot (Prionics) and ELISA (TeSeE SAP Bio-Rad). Following positive results to both assays, the National Reference Laboratory performed assays to discriminate the BSE strains by immunoblotting with results for atypical BSE type L on May 5th, 2017.
The sample was taken within the national TSE surveillance program (sampling of dead or non-slaughtered animals for human consumption over 48 months old). The animal was a crossbred (conjunto mestizo) female born on 25 February 2002.
Control measures
Measures applied

Movement control inside the country
Traceability
Official disposal of carcasses, by-products and waste
Selective killing and disposal
Disinfection
Vaccination prohibited
No treatment of affected animals

Measures to be applied

Official destruction of animal products
Diagnostic test results
Laboratory name and type
Central Veterinary Laboratory, Algete ( National laboratory )
Tests and results

| | | | |
| --- | --- | --- | --- |
| Species | Test | Test date | Result |
| Cattle | electroimmunotransfer blot assay (EITB) | 05/05/2017 | Positive |
| Cattle | western blot | 05/05/2017 | Positive |
Future Reporting
The event is resolved. No more reports will be submitted.
WEDNESDAY 19th April 2017
BRAZIL FACES 63 INDICTMENTS FOR YEARS OF UNSAFE TOXIC MEAT FLOODING GLOBAL MARKETS
Huge corruption within Brazils Ministry of Agriculture has meant toxic lethal meat has flooded the global food market for years. Federal Auditors for the Brazilian Government and Ministry of Agriculture at meat processing plants took bribes for years in exchange for false health and safety permits for beef and poultry and domestic animals for human consumption.
63 indictments are being prepared by Brazil's Federal Police force.
Across Brazil people continue to die of vcjd. These cases of human BSE are all pushed under the carpet by the South American authorities.
Brazil is one of the biggest exporters of meat globally and this corruption means that even more animals w infected with BSE would have also flooded the human food chain for years.  JBS the biggest meat packer in the world had one of its staff in Brazil suspended over his involvement with members of the Ministry of Agriculture.
MOY PARK. EUROPES LARGEST POULTRY PROCESSOR WITH 12,000 STAFF ACROSS UK, FRANCE AND NETHERLANDS WAS BOUGHT BY JBS FOR £944 MILLION IN JUNE 2015.
POULTRY GO TO SLAUGHTER BEFORE THEY CAN SHOW SYMPTOMS OF ANY  DISEASE INCLUDING  THE EQUIVALENT OF BSE.
Mad cow continues to kill people. Food corporations and governments globally profits grow to billions of pounds whilst,  thousands  of people, young men and women, mums, dads, sisters, grandparents, brothers and children continue to die or suffer the long term lethal effects of the human form of mad cow disease.
Brazil Meat Scandal: 63 Indictments 
By Greg Henderson April 17, 2017 | 3:07 pm
Federal Police in Brazil has indicted 63 people for their role in a vast corruption scheme within the Ministry of Agriculture. The charges allege federal auditors at meat processing facilities took bribes for years in exchange for fraudulent sanitary permits.
The probe into Brazil's meat corruption was launched March 17, 2017, by Brazil's Federal Police. Brazil, the world's largest beef and poultry, and the fourth largest exporter of pork, saw its exports drop to near zero within a week of the scandal's announcement, though most export sales have resumed.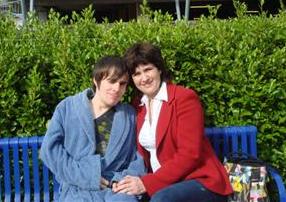 Andrew just diagnosed with human BSE
The suspects in the case are charged with falsifying medical records and certificates, tampering with food products, conspiracy and corruption. One employee at a JBS processing plant in Brazil was included in the investigation, allegedly due to his relationship with federal inspectors. The employee was suspended.
Allegations also include selling spoiled meat and injecting water to sell poultry at higher prices. Police also reported that the producers under investigation used ascorbic acid and other chemical ingredients, in quantities far above the legally permitted amount, in order to "disguise the physical aspect or smell of rotten meat."
No JBS brands or products are associated with product tampering nor has JBS been accused of selling tainted or rotten meat. The majority of this investigation, particularly the food quality issues, focused on the actions of smaller companies in Brazil that supply the domestic market, not JBS.
JBS is the largest meat packer in the world, with subsidiary JBS USA the second largest beef packer in the U.S., with nine beef plants and estimated 2016 sales of $14 billion. JBS USA is not involved in the Brazilian scandal. JBS USA is a "leading processor of beef, pork and lamb in the U.S., a leading processor of beef in Canada and the largest cattle feeder in the world."
http://www.cattlenetwork.com/news/industry/brazil-meat-scandal-63-indictments?mkt_tok=eyJpIjoiWXpOa09XVmlNV0l3TWpRNCIsInQiOiJtejNlUkZrckdFM0kzbVZYc0R1Rjcyalg4SWl4SjRBY1VvU0ZMZVhZa0l2OGl4enJwWmJQQ2NvQ0NXeWg2UzVUVk93Z2VLWXNINE5hWTlKQXZ4UkhWVVFhcVJNck1SQUV1M3Jiak5EQk1QNm9aM2t2NHAwVk1lT1JTZjVPdGxjbyJ9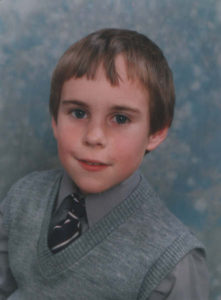 Andrew aged 7 years old at school, happy and healthy
Monday 13th March 2017
A cow born in 2003, over 14 years old has been diagnosed with BSE in Spain March 2017, ( see news links below) this cow produced many calves all of which would have entered either the human food or medicine chain for over a decade.These calves would have been used for milk, butter, meat and in some cases their cells/tissue used for vaccines and blood products. The cow with BSE milk would also have been sold to supermarkets and shops.
There is now a so called ATYPICAL BSE WHICH AUTHORITIES ACROSS THE GLOBE ARE USING TO FUDGE THE TRUE NUMBER OF CATTLE DYING OF MAD COW DISEASE. The authorities falsely reassure the public that ATYPICAL BSE is almost a natural disease in the same way that SPORADIC CJD IS IN HUMANS. Both  are falsehoods,  dodgy accounting by governments to keep the true numbers of BSE cases in cattle lower and deaths of vcjd the human form of mad cow disease lower in humans.
Before BSE there was no such thing as ATYPICAL BSE IN COWS. This new title for BSE is used to protect the global  food and pharmaceutical industries and the farmer in Spain who for over a decade had been selling milk from a cow with BSE, selling the cows offspring  for meat and medical use. All of these animal products  would have entered the human food and medicine chain.
Its a crude 'damage limitation' by the authorities in Spain  saying the cow had Atypical BSE. (which means it was an odd case and old before BSE was diagnosed) hoping that the public will believe that ATYPICAL  means 'safe'. Unproven science to falsely reassure the public that beef from this  BSE cow from this farm in Spain was and is 'safe for human consumption'. BSE is lethal to humans and animals, sometimes animals or humans have long incubation periods before they become ill, but they are still toxic to other animals or humans.
This cow which was 14 years old in Spain was found to have BSE and that is a lethal risk to human health. This cow also developed BSE in the same region where a few years ago a mother aged 60 and her son in his 40's died of vcjd. There have also been other human cases of vcjd in the area of Spain where this cow was recorded as having BSE.
The  global  cover-up regarding animal BSE and human mad cow disease  continues!
ABC NEWS AND OTHER MEDIA REPORTS.
 http://www.taylorsvilletimes.com/syndicated_post/spain-reports-case-of-mad-cow-disease/
Wednesday 1st March 2017
Had two brilliant radio interviews this week, one with presenter Cheryl Fergus-Ferrell at Croydon Radio, London and another with Pippa Jones at TalkRadio Europe which was broadcast across Spain. Both were extended items, talking about my Andrew the campaign and documentary 'Cash. cows and cover-ups'. See link below to the podcast Croydon Radio.
http://www.croydonradio.com/podcast/show.php?HistoryID=70021a3f-9bf5-ed3e-8ed9-3e03dbb96665
Monday 13th February 2017
We have released a trailer of our shocking new one hour indpendent documentary,
' Cash, cows and cover-ups'
Please share the link below. I will let you know when the documentary in full is being broadcast. I have worked for over 18 months researching and filming the documentary and have uncovered some shocking new facts and information that the UK government and other establishments wanted to keep secret. Partickular Films are the great production company which has filmed, edited, and directed this great film. It has been produced with passion, professionalism and facts, with many world exclusive revealed. Director Joseph Andrew Mclean, cameramen Martin Heron, Dale McEwan and a great crew in the USA.
We have filmed across the UK and in the USA  and the documentary is for release to a national and international audience.
This campaign and film is not just about the unlawful death of my son Andrew and all victims of human BSE but about you and your families. I want to know that the food that children and families in 2017 are eating and the medicines they are ingesting are safe and not a poisoned chalice. Sadly our  governments and the global food companies care little for animal or human health with profits the driving force.
If you care about the food you eat, the scientists you put your trust in and the politicians you vote for please watch the trailer and support the documentary when its broadcast.
This concerns everyone, I want to make sure your children are safe, your friends, family and you do not become infected with BSE, do not become disabled or die through human mad cow disease.
'cash, cows and cover-ups'  and justice4andy  campaign is about keeping your family safe too!
The trailer is also on YouTube
https://youtu.be/vRRRC1etgFE
Please circulate
The link is now on Vimeo: https://vimeo.com/203115042
Vimeo:   vimeo.com/partickularfilms
Youtube: www.youtube.com/user/PartickularFilms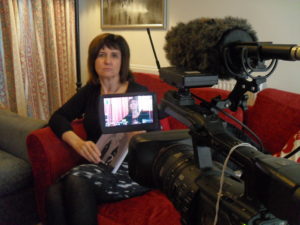 Monday 6th February 2017
This evening I am appearing on BBC1 'INSIDE OUT' at 7.30pm its a shocking investigation into diseases that can be transmitted from domestic animals to humans. How the UK government  in 2017 continue to cut funding regarding testing farm animals for disease and its on-going effect on food safety.
Below is  latest research which highlights the on going ticking time-bomb which is human BSE and how millions remain at risk of dying of the human form of mad cow disease.
With this blog is photo of me filming in snowy countryside on a farm. I talk about BSE and my fight to protect the UK and global public from the government/ corporate greed and corruption that unlawfully killed my son Andrew and how BSE will continue to kill people for generations.  I also discuss other zoonotic diseases which will flourish all the time government policy condones profit before human health.
https://www.newscientist.com/article/mg23331102-100-many-more-people-could-still-die-from-mad-cow-disease-in-the-uk
Many more people could still die from mad cow disease in the UK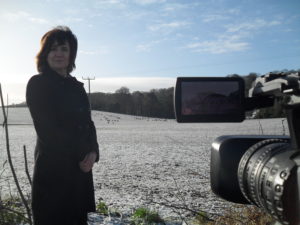 Wednesday 1st February 2017
Roger Hiorns Turner nominated artist has an exhibition of his work at the world famous IKON gallery in Birmingham, UK.
The show is on for 3 months December 2016- March 2017 and includes items from www.justice4andy.com campaign and also Roger's art expressing the  tragedy and corruption surrounding the BSE epidemic and its fatal human consequences.  Please go along if you are in the area.
Photo with this blog is of Christine and Roger at his show. My book 'Who killed my son?' is also available at the IKONs book store and their catalogue. See link below.
https://ikon-gallery.org/shop/art-books/who-killed-my-son/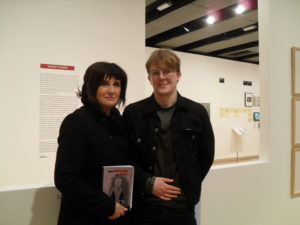 Monday January 30th 2017
This footage on Youtube  (see below) of a cow staggering and dying of BSE in Belgium , highlights the ticking health-time bomb that is mad cow disease. It has not gone away and is endemic in cattle. With the closing of animal autopsy facilities in England and the UK no longer testing for BSE. How many hundreds of cattle here in the UK and globally are still entering the human food chain that are infected with mad cow disease?
https://www.youtube.com/watch?v=czynqHWkotY
The footage of the cow unable to walk due to deadly mad cow disease and the  Belgium officials off-hand response that:
'Only one cow has BSE' and that it's therefore  safe and ok for Belgium families and their children to consume bovine material is false.  Totally appalling that profit before lives always dominates governments agendas.
BSE in cattle is never isolated to just one case.  What about the cows that had already gone to slaughter and not showing symptoms? they would be toxic and  infectious too!
How many cows in the Belgium herd were incubating or carrying mad cow disease and  entered the human food and medicine chain?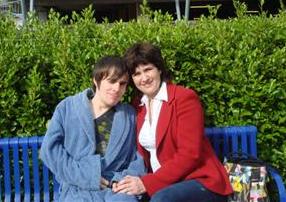 Of course people who consume this toxic material will not show symptoms for many years, by then the farm may well be owned by another farmer and the officials who say eating beef is safe moved on to another post.
All of the cattle in the affected herd should have been immediately destroyed including calves and parents of the cows.
Also all meat and milk that had been sent from the farm should have beentraced and consumers informed.
The culture of global ministerial and official secrecy which killed my son Andrew and hundreds innocent victims, disabled thousands and put millions at risk continues to condone and hide the truth/ facts about BSE and its human on-going deadly consequence vcjd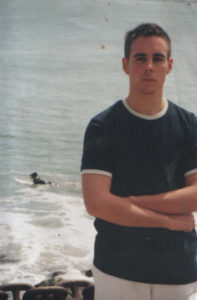 Photos with this blog of me and my son Andrew aged 24 at Southampton Hospital the day he was diagnosed with human mad cow disease, and 6 months before he died of human BSE. The other photo taken just a short while before of Andrew healthy and well in San Francisco USA.