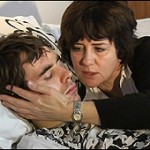 In 2007 my beloved son Andrew died from vJCD aged just 24. Since then I have created a campaign to find out how and why he died and who is to blame for this terrible disease. This is my blog containing much of the material I have collated and the history of the campaign.  
Friday 19th June 2015
Confirmed case of BSE in Ireland June 2015, how many cases of BSE are still entering the food chain and not being reported? As the UK no longer tests its cattle for BSE!
http://www.rte.ie/news/2015/0611/707422-bse-farm-louth/
Ireland Department of Agriculture, Food and the Marine Identifies Suspected BSE Case
Department of Agriculture, Food and the Marine Identifies Suspected BSE Case
The Department today announced the identification of a suspected BSE case in county Louth. The case was identified through the Department's on-going surveillance system on fallen animals (that is animals which die on farm). The animal was not presented for slaughter and did not enter the food chain.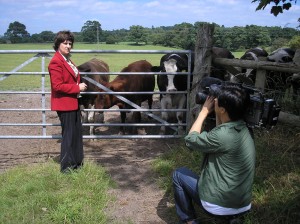 Confirmatory tests are being undertaken and results will be available in approximately one week. If confirmed, this will be the first BSE case found in Ireland since 2013.
DAFM is now undertaking a full investigation into all relevant factors in this case – including a full epidemiological examination.
DAFM is informing the relevant national and international reference organisations and the European Commission, and will be liaising with trading partners.
If, as expected, the tests confirm this to be a classical case of BSE, this may impact on Ireland's recently awarded "negligible risk status" from the World Organisation for Animal Health (OIE). In this case Ireland will revert to "controlled risk status" which applied up to last week and which facilitated trade to a wide range of international markets. It will also result in the continuation of the existing range of controls for a further number of years.
The full range of risk mitigating measures continue in place at slaughter plants, including the following:
All animals presented for slaughter are systematically subjected to ante-mortem examination by veterinary inspectors to ensure that only healthy animals are allowed into the food chain.
A range of tissues – identified as 'specified risk material' – where the BSE infectivity resides in potentially infected animals are systematically removed from all slaughtered bovines of differing ages as follows:
All ages: tonsils, intestines and mesentery
Over 12 months: skull (including eyes and brain) and spinal cord
Over 30 months: the vertebral column and associated tissues
The animal involved is a five year old cow on a dairy farm in county Louth. The investigation will include an examination of the birth cohort and progeny of the cow involved.
http://www.agriculture.gov.ie/media/migration/press/pressreleases/2015/june/PR103110615.pdf
http://www.agriculture.gov.ie/animalhealthwelfare/diseasecontrol/bse/aboutbseinireland/
Monday 18th May 2015
http://www.express.co.uk/news/uk/577667/Cordelia-Gummer-Mad-Cow-disease-BSE-scandal-25-years The Express this Saturday had a one page feature for the 25th anniversary when John  Gummer tried to feed a burger to his
4 year old daughter Cordelia in May 1990.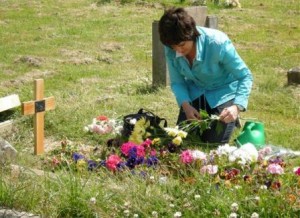 The Express journalist interviewed me at length,  I was shocked to hear that Gummer's son Ben is now junior health minister and John Gummer continues to re-invent himself as some sort of environmentalist, when he was responsible for killing my son, disabling and killing hundreds of innocent people and putting 'one in 2,000 of the UK at 'risk' of developing the human form of mad cow disease. The bitter irony is not lost on this grieving mother. I remain steadfast, determined to see John Gummer and his co-horts behind bars for the man-slaughter of my son and so many other destroyed lives and futures.
Friday May 8th 2015 Sadly another Tory government will be back in Number 10 Downing Street for another term, but the campaign for justice has grown stronger and in the near future www.justice4andy.com  will put those Tory officials and cronies responsible for infecting and killing thousands of people with vCJD, in the dock..
Tuesday 17th February 2015
Sarah Cheverton freelance journalist who also writes for the Huffington Post, has composed this brilliant feature about the campaign and my fight for justice. Anyone who cares about the food they eat, scientists they place trust in and the politicians they vote for should read this and be informed! THIS MUM WILL NEVER BE SILENCED! http://www.starandcrescent.org.uk/mad-cows-disease-still-a-threat-to-all-of-us/
Friday 13th February 2015
Roger Hirons the artist who has put together a shocking exhibition revealing  disturbing truth behind  BSE/vcjd cover-up was interviewed with me by the BBC.
Below is the link to that interview which was broadcast on BBC Breakfast Radio Solent. Also photo of me getting a much needed hug from Roger during the press preview of the show at the Southbank Centre, London. Thank you Roger so much for being another voice for my son Andrew.
Tuesday 10th February 2015
Southbank Centre, Hayward Gallery, London My Andrew's voice is being heard loud and clear at the Hayward Gallery, The Southbank Centre, London from today. The art exhibition, History is Now! will be running for three months and Turner nominated artist Roger Hirons, was inspired by this website and my Andrews story. Roger Hirons has used pages of this website, images of Andrew and placards from my many demonstrations to illustrate the thousands  who have been affected by human BSE and also the millions of us exposed to the deadly human from of mad cow disease. An extensive part of the exhibition is dedicated to BSE/vCJD and the cover-ups that created the lethal man-made pathogen.
My book 'Who killed my son?' is also part of the exhibition and art. I was at the private viewing and unveiling of the show yesterday. Roger Hirons inspiring artist and innovative work, reveals the cover-ups, scandals and political and scientific manipulation behind BSE and the human form of mad cow disease. With shocking images of cattle and people dying of BSE it is clear evidence once again of the corruptions within Westminster. (above is photo Christine with Roger Hirons at the show) Roger said ' I was at school during the mad cow epidemic and was terrified the food I was eating was going to give me human BSE. Reading Andrews story was integral and Andrew's voice and voices of all the victims needed to be heard.' History is Now, also includes works by DavId Hockney, Damien Hirst, Andy Warhol, and many other artists. The vcjd/BSE exhibition by Roger Hirons is shocking, poignant and  at timely reminder that BSE poses a ticking health time-bomb. Essential viewing as we move towards a general election in the UK. HISTORY IS NOW is 7 artists take on Britain and highlights the political, health and historical changes that affect us in 2015, as a consequence of past decisions by government and ministers. Here is a link to the website http://www.southbankcentre.co.uk/whatson/history-is-now-7-artists-take-88866 http://www.theguardian.com/artanddesign/2015/feb/09/history-is-now-7-artists-take-on-britain-hayward-gallery-review
Monday February 3rd 2015
CATTLE IN NORWAY DIAGNOSED WITH BSE Bovine spongiform encephalopathy, Norway Information received on 29/01/2015 from Dre Kristina Landsverk, Chief Veterinary Officer, Norwegian Food Safety Authority, Ministry of Agriculture and Food, Brumunddal, Norway This event pertains to the whole country Epidemiology Source of the outbreak(s) or origin of infection Unknown or inconclusive Epidemiological comments Based on status on 29 January 2015: On 20 January 2015, the Norwegian Veterinary Institute reported suspicion of BSE on a cow in Norway, based on initial test done on CNS material. Part of this material was sent to European Union Reference Laboratory in Weybridge (21 January 2015) for verification of diagnosis. The affected cow was a 15-year-old and born in Norway. The dam was imported from Sweden.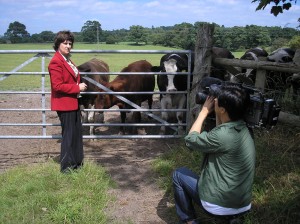 The cow did not show clinical signs of neurological disease before she was killed (12 January 2015) due to old age and injuries. The BSE test was taken as part of the BSE surveillance program. The Norwegian Food Safety Authority (NFSA) has put restrictions on movement on the farm, and performed epidemiological investigations. The NFSA has identified four risk animals, according to relevant legislation. These animals are also placed under official movement restrictions. The four identified risk animals will be killed and disposed by incineration according to European Union legislation. The epidemiological investigation including tracing of risk animals from the holding of origin as well as the present holding has identified 2 offspring borne within two years prior to the incident in addition to 2 cattle belonging either to (1) the cohort of animals born in the same herd as the affected animal within 12 months preceding or following the date of birth of the affected cow or (2) the cohort of animals which at any time during the first year of their lives were reared together with the affected cow during her first year of life. Progeny borne within two years prior to the incident and the cohort of risk animals are put under movement restrictions and the killing and destruction of these animals will be carried into effect as soon as possible. The affected cow's carcass has been completely destroyed. The NFSA ensures that the cow's carcass has been processed by pressure sterilisation in a Category 1 processing plant and that the resulting material has been sent for incineration/co-incineration in accordance with the By-Products Regulatio
Wednesday 7th January 2015
As, this New Year begins the campaign for justice and my investigations into my son Andrews's criminal death speeds into action. Despite cyber attacks on this website, personal threats to my well being and intimidation towards families affected by government officials, we remain determined and upbeat. The current Chief Medical Officer Sally Davies crafted rhetoric regarding Human BSE, is false and does not inform or disclose the true numbers of people who have died are dying and will die of vCJD.  Whitehall and Westminster continue to spin their web of lies and the corruption that has seen serious child abuse thrive in the corridors of the UK establishment was hand in hand with the BSE cover-up.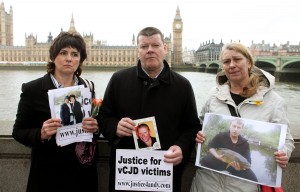 Today at the beginning of this New Year, I remember my beloved Andrew and all those loved family members who have died, been disabled and continue to be affected by the human form of mad cow disease/vCJD. You will never be forgotten and your cause will soon be centre stage. 'Justice is truth in action' Benjamin Disrael
Thursday 18th December 2014
I was recently asked to appear on Green Radio a station based in London. Below is the link to the podcast of the two hour show, which included my choice of five songs which had particular significance to me and my family. Anna Watson the presenter was sensitive, professional and very well informed about the issues surrounding BSE and its human victims. Listening to my favourite songs such as Abba's Mama Mia and the Circle of Life from the Lion King,  brought back many happy memories of family life before it was shattered by my Andrew developing vCJD. Thank you Anna and producer Sam for making this experience so touching and warm, it was at times hard to talk about my heart break but the songs and show helped me to access the many happy family memories I shared with Andrew and my daughter Emma. I will continue to fight and podcasts such as these are a reminder of the wonderful young man my son was and how a bereaved mother has the strength to take on the world when defending her child and loved ones. Because that's what mums do…… http://www.mixcloud.com/kingstongreenradio/the-natural-health-show-justice-for-andy/
Tuesday 16th December 2014
At 9:25pm on 16th December 2007   my only son Andrew died of vCJD aged just 24. Time doesn't heal especially when those responsible for Andrews unlawful death, have never been punished but, outwardly seem to have flourished due to their corruption and lies. However whatever means, patronage, and influence those responsible for Andrews's death continue to use, they are running out of places to hide and people willing to conceal their criminal acts. Within Westminster and Whitehall there are sweeping changes, knives are being sharpened and loyalties abandoned as rats jump a sinking ship of shame.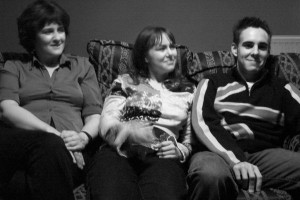 Justice will be done! Below is a poem which reminds me of Andrews big, caring heart, my handsome, once healthy, strong young son, a true gentleman with an honest heart who would have done so much for society the world is a much sadder place without my Andrew. If I should go tomorrow If I should go tomorrow It would never be goodbye, For I have left my heart with you, So don't you ever cry. The love that's deep within me, Shall reach you from the stars, You'll feel it from the heavens, And it will heal the scars. Anon
Wednesday December 10th 2014
There was a summit at the House of Lords regarding early onset dementia, read the story below from Victoria McDonald Health Correspondent Channel 4 News Yet not one family affected who is affected  by human BSE and is challenging of the government  was invited or informed about this event. Loosing a child/ young person to the human form of mad cow disease and watching a teenager or twenty year old son or daughter suffering from dementia due to Human BSE is devastating. Families and  current victims of vCJD  should have been included and informed. Once again vcjd victims and their families are side lined and seen as a group that can be ignored and dismissed, well these attempts to silence our voice just makes it stronger. http://blogs.channel4.com/victoria-macdonald-on-health-and-social-care/early-onset-dementia-devastate-family/2685
Friday November 21st 2014
Read why this bereaved mother and investigative journalist has been repeatedly threatened by the establishment, and why Prime Minister David Cameron and his government continue to ignore human mad cow disease a UK deadly disease, which one in 2,000 of the population silently carry or incubate. http://www.portsmouth.co.uk/news/health/local-health/portsmouth-mum-s-anger-as-government-says-no-to-vcjd-probe-1-6428090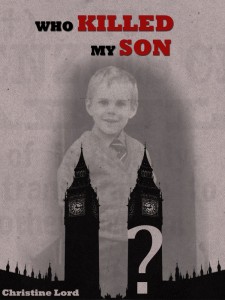 Monday 17th November 2014 PORTSMOUTH BOOKFEST Many families previously unknown to me who have been affected by human BSE came forward during my recent book signing. The list of victims of human mad cow disease grows daily and yet the UK government continues to deny the true numbers of people who have died, are dying ,disabled or are 'at risk' of developing vCJD. The biggest health and political cover-up of modern times  continues to weave its sinister web perpetrated by the establishment and  condoned by the Westminster cronies of those I name and shame on this website. http://www.portsmouth.co.uk/news/health/local-health/who-killed-my-son-1-6414276
Thursday 6th November 2014
There was a wonderful response from members of the public during my meet the author, talk, book signing as part of Portsmouth BookFest. People were appalled at the lack of cohesion and dis-regard Prime Minister David Cameron and his government have for victims of Vcjd and blood safety. I have several more leads too, invites to give talks to various organizations and of course book sales went very well too! Below is link to Andrew's Facebook page and also some photographs taken at the event by my PR supporter and the media. https://www.facebook.com/WhoKilledmySon?fref=ts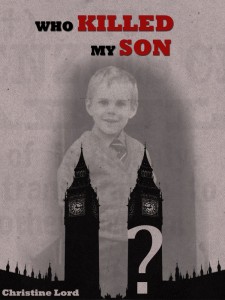 GOVERNMENT REJECTS WARNINGS MAD COW DISEASE FROM TOP EXPERTS MPS https://www.youtube.com/watch?v=NVSm9Mr7TFk The Government has rejected calls for further research and safeguards into vCJD the human form of mad cow disease.  It has dismissed the significant and essential recommendations that an Inquiry by influential MPs from the Science and Technology Committee made in their report. (Published 24th July 2014.) The MPs took a detailed look at Britain's blood supply and the very real risk that human BSE is being passed on by blood donors who are unaware they are carrying the infection.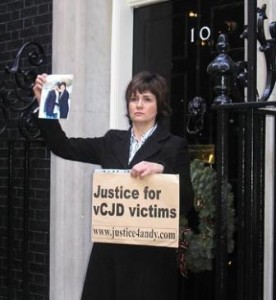 Two essential recommendations the Inquiry members made was a large scale vCJD blood prevalence study in the UK within 12 months, to find out how many in the population have been exposed to BSE. The second recommendation was research into dementia, amid concerns that CJD is being mis-diagnosed particularly in the elderly. The government has rejected both of these stating there is no test for vcjd and the second that funding is not available to explore just how many people with dementia are really dying of vcjd.
I challenged this very strongly, there are and have been tests but these have been vetoed by the Department of Health. Myself, and other families affected by vCJD tried to send our late family members blood samples to foreign independent scientists developing screening tests for vcjd. We were intimidated and blocked from doing this, the Department of Health control all blood and tissue samples. I appeared on BBC Radio just thirty minutes after the report was published, late on Friday evening. (see link above) It the usual tactic by Whitehall spin doctors a good time to bury bad news.
The UK population face a deadly potential epidemic on our doorstep which was highlighted repeatedly within the Inquiry's published report. Every time this campaign and experts present facts about the ticking health time bomb that is human BSE and demand action, it is dismissed and pushed aside by the authorities. This is not about lack of funding this is all about protecting those responsible for BSE and its deadly on-going consequences. Hospital patients are not screened for vcjd, blood donors are not screened for human BSE, and with upwards of 60,000 of us carrying or incubating the disease, Human BSE is being re-cycled again and again within the wider population. I remain determined and upbeat, my evidence is now in the archives of Hansard my book selling well on Amazon, my investigations on track and gaining more momentum.
When Andrew was dying he asked me to find out who was responsible for his illness and also to protect other families, I continue to honour those promises as a mother, campaigner and journalist. These are the recommendations which were rejected by the Government.
1. A recommendation that the Government begin a large scale vCJD blood prevalence study in the UK within 12 months ( Conclusion paragraphs 14/15)
2. A recommendation that the Government conduct immediate audit on those 'at risk' of vCJD. ( see Conclusion Report paragraph 18)
3. Calls for the Government to back research into atypical dementia- amid concerns that CJD is being mis diagnosed in the elderly (Report Conclusion paragraph 21)
4. Criticism of SABTO ( the advisory committee on the Safety of Blood, Tissues and Organs) for its 'relaxed' approach to vCJD in the light of recent evidence as one in every 2,000 people could be infected with vCJD without showing any symptoms. (Conclusion Report paragraph 22)
5. Criticism of the Government for its current attitude ' our fear is that the Government current attitude is driven less by the available scientific evidence than by its optimism that vCJD is no longer a threat to public health that it once was. In the current economic environment this attitude is not surprising. However its is not justified for all we know the storm may well be on-going.' (Report Conclusion paragraph 23)